There's no denying that our mothers are the superheroes in our lives. They make countless sacrifices, work tirelessly, and love us unconditionally. Therefore, it's only fitting that we make an effort to celebrate and honor them every chance we get.
So, don't hold back on making this Mother's Day extra special for the woman who deserves it all. In this blog, we have curated the list of five amazing diamond wedding rings that will make your mom feel loved and appreciated. So, let's dive in and find the amazing ring for your superhero mom!
WHY WEDDING RINGS ?
While wedding rings are traditionally given between spouses to symbolize their commitment and love, gifting a wedding ring to a mother on Mother's Day can be a beautiful way to honor the role she played in your life. A wedding ring represents a lifelong bond and commitment, just as a mother's love and support is unwavering and enduring. By gifting a mother a wedding ring, you are not only acknowledging the sacrifices and love she has shown you, but also expressing your gratitude and commitment to her whether you choose to have your father present the ring or give it to her yourself, a wedding ring can be a meaningful and heartfelt gift that celebrates the incredible bond between a mother and child.
Honor The Eternal Bond With The Timeless Ring.
Give the gift of timeless love and appreciation with a Yellow Gold Matte Wedding Band.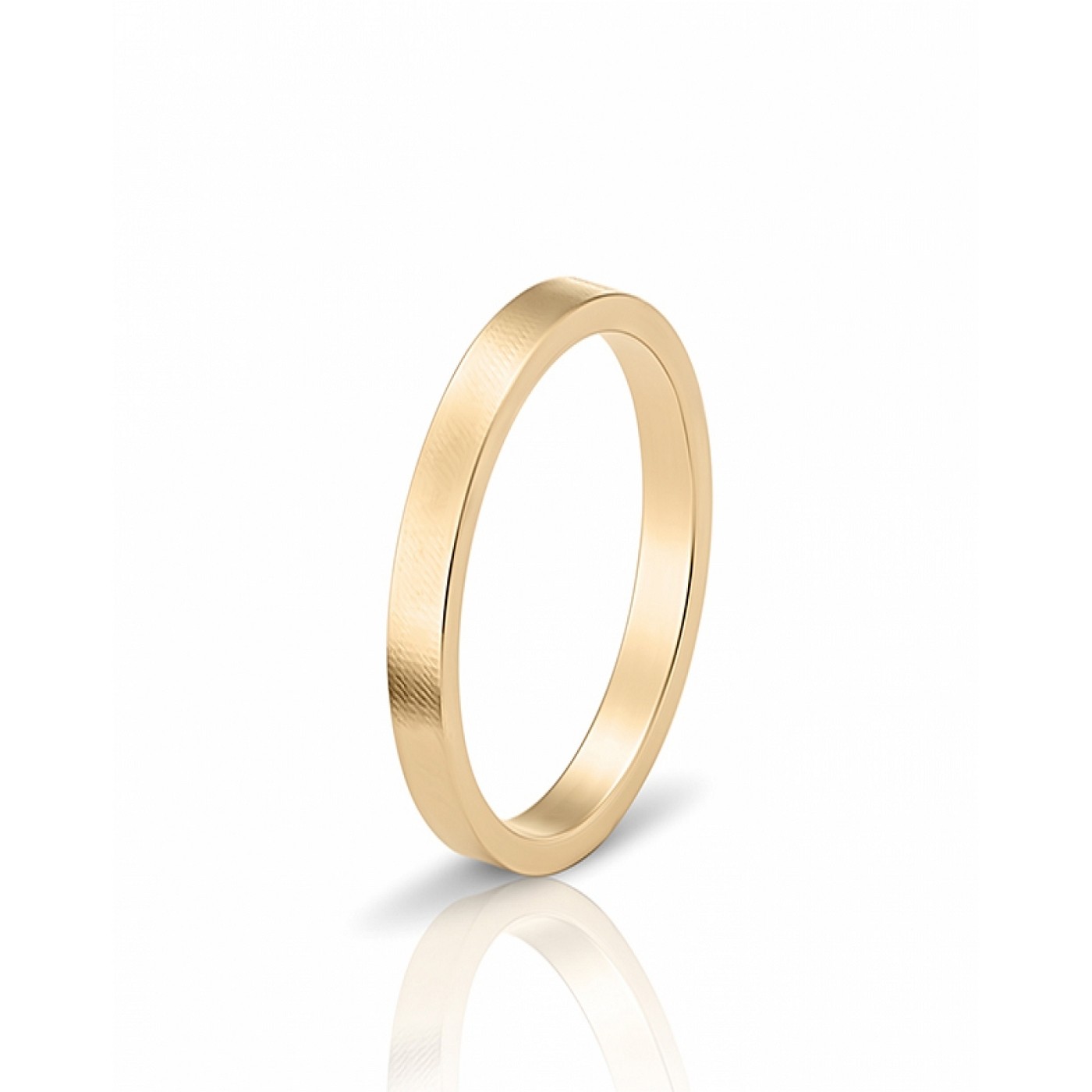 There's no better way to show your eternal love and appreciation for the beautiful woman who raised you than with a timeless and elegant piece of jewelry. And what could be more classic than a Yellow Classic Gold Plain Band? This simple yet stunning piece is the perfect way to honor your mother's timeless style and the unwavering love she's shown you throughout your life. Whether worn as a stunning statement piece or as a subtle reminder of your love, this band is a gift that will be cherished for a lifetime. So why not give your mother the gift of timeless elegance with a Yellow Classic Gold Plain Band today?
Let the unbreakable bond between mother and child shine bright with the everlasting beauty of a dual-tone full eternity band.

A mother's love is eternal, unbreakable, and pure. It's a bond that lasts a lifetime, a connection that can never be severed. And what's better way to celebrate this bond than by gifting her a stunning two-toned full eternity band? This exquisite piece of jewelry symbolizes the unending and unbreakable nature of the mother-child bond. With its perfect combination of strength and beauty, it's a gift that will remind her of your love and appreciation every time she looks at it. So go ahead and surprise your mother with this timeless piece of jewelry, and let her know that your love for her is eternal, just like this stunning two-toned full eternity band.
Rose Gold Art Deco Ring, a timeless piece that will make this Mother's Day unforgettable.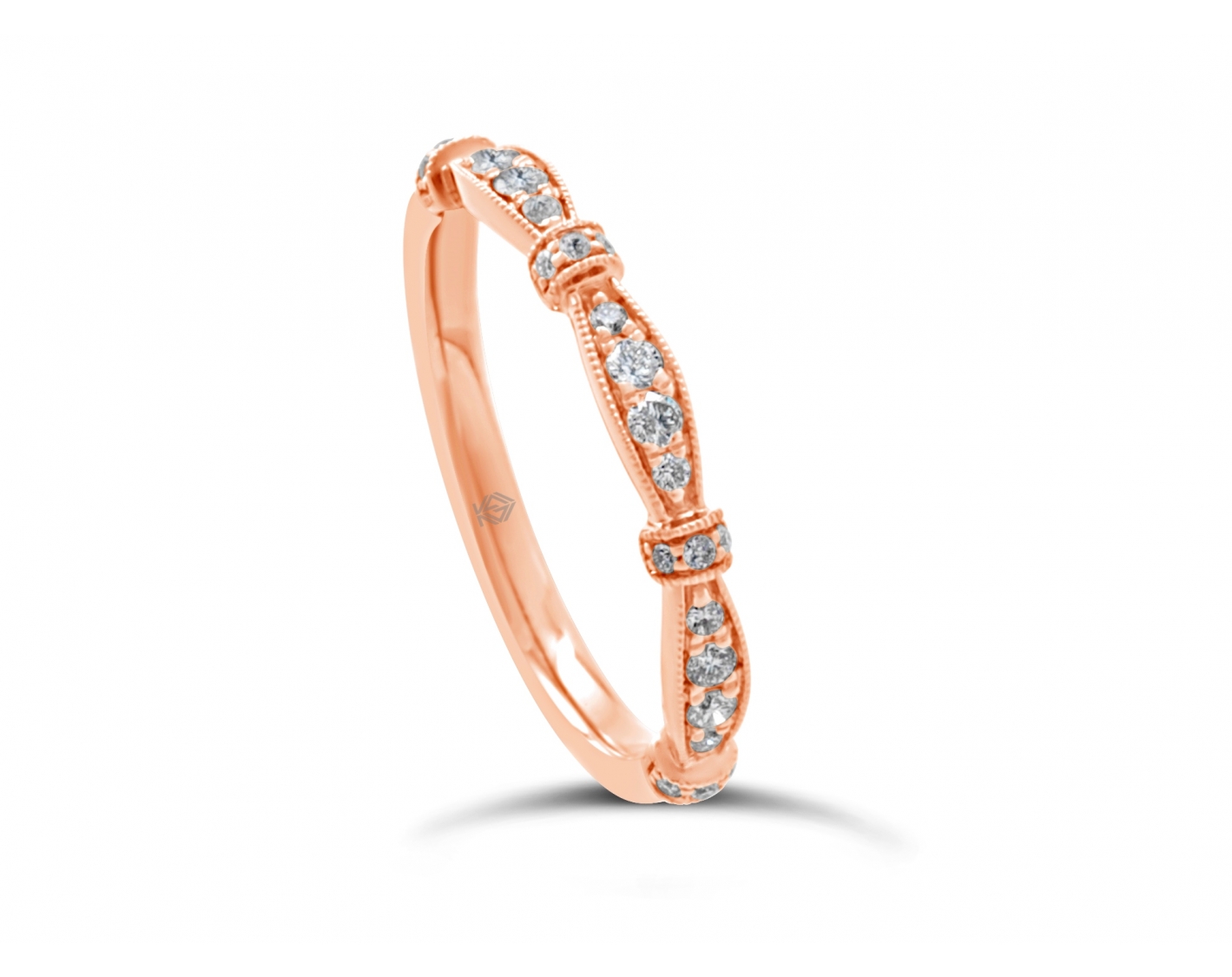 Make this Mother's Day unforgettable with the perfect gift for your mom. Our Rose Gold Art Deco Vintage Half Eternity Diamond Wedding Ring is a true masterpiece, featuring a gorgeous milgrain channel setting and intricate design that will take her breath away. Whether she's walking down the office meeting or simply enjoying a girl's night out, this ring is the perfect accessory to add a vintage touch of grace to her look. Give your mom a gift that she'll never forget with our stunning Rose Gold Art Deco Ring.
Add a modern twist with Yellow Gold Matt & Shiny Ring to a classic act of presenting gifts !!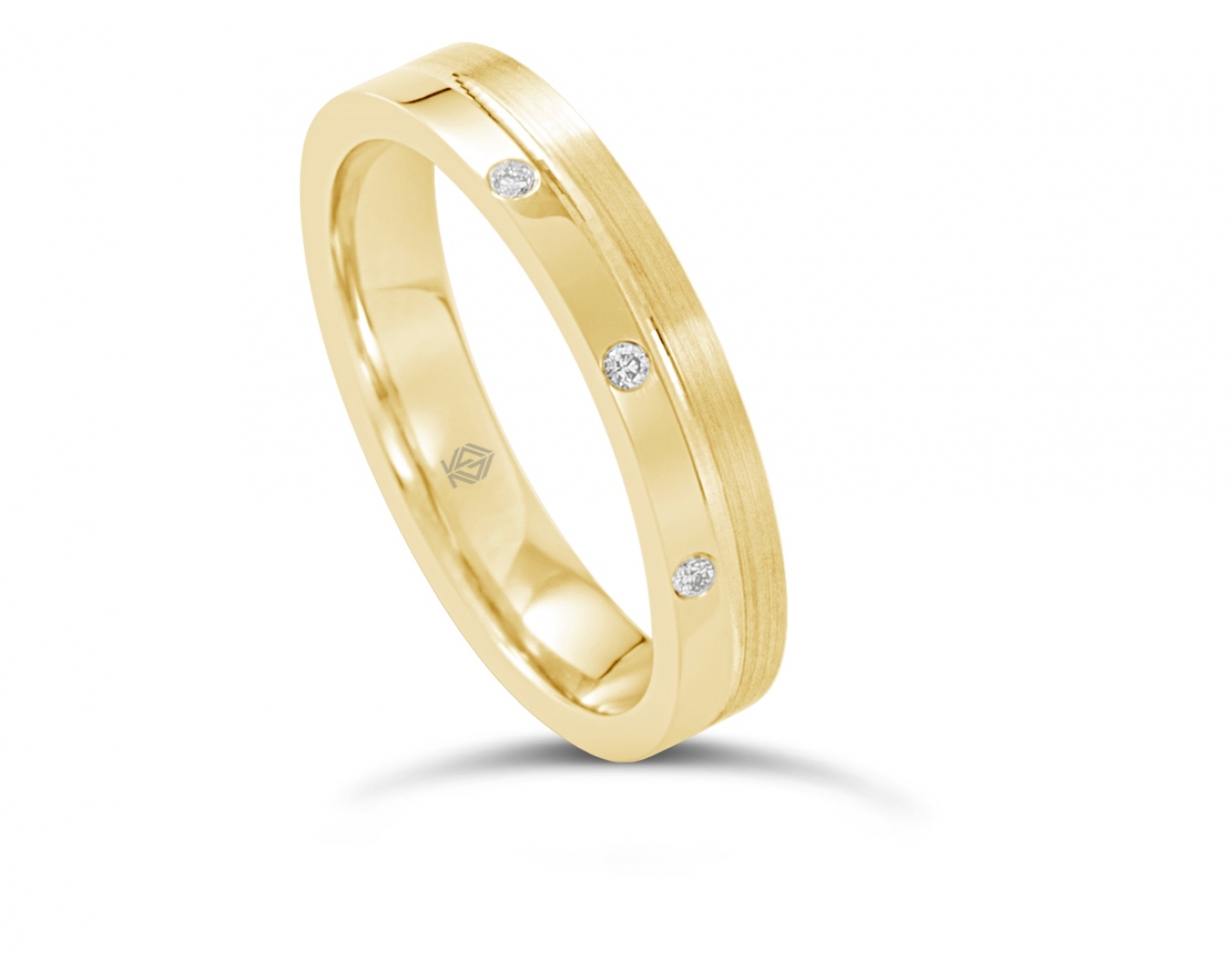 Looking for the perfect Mother's Day gift that combines classic elegance with a modern twist? Look no further than the Yellow Gold Matt & Shiny Wedding Ring! This stunning piece of jewelry is a new version of the classic yellow gold band that has been beloved for generations. With its unique blend of matte and shiny finishes, it's the perfect choice for someone who loves traditions but also craves a touch of contemporary style. Whether your mom is a fashion-forward trendsetter or simply appreciates the timeless beauty of classic jewelry, this ring is sure to be a hit. Give the gift of style and sophistication this Mother's Day with the Yellow Gold Matt & Shiny Wedding Ring!
Make This Mother's Day Unforgettable Wth Modern Ring.
White Gold Crossover Ring in Pave Set, the perfect addition to her chic collection and a gift that sparkles as bright as her personality.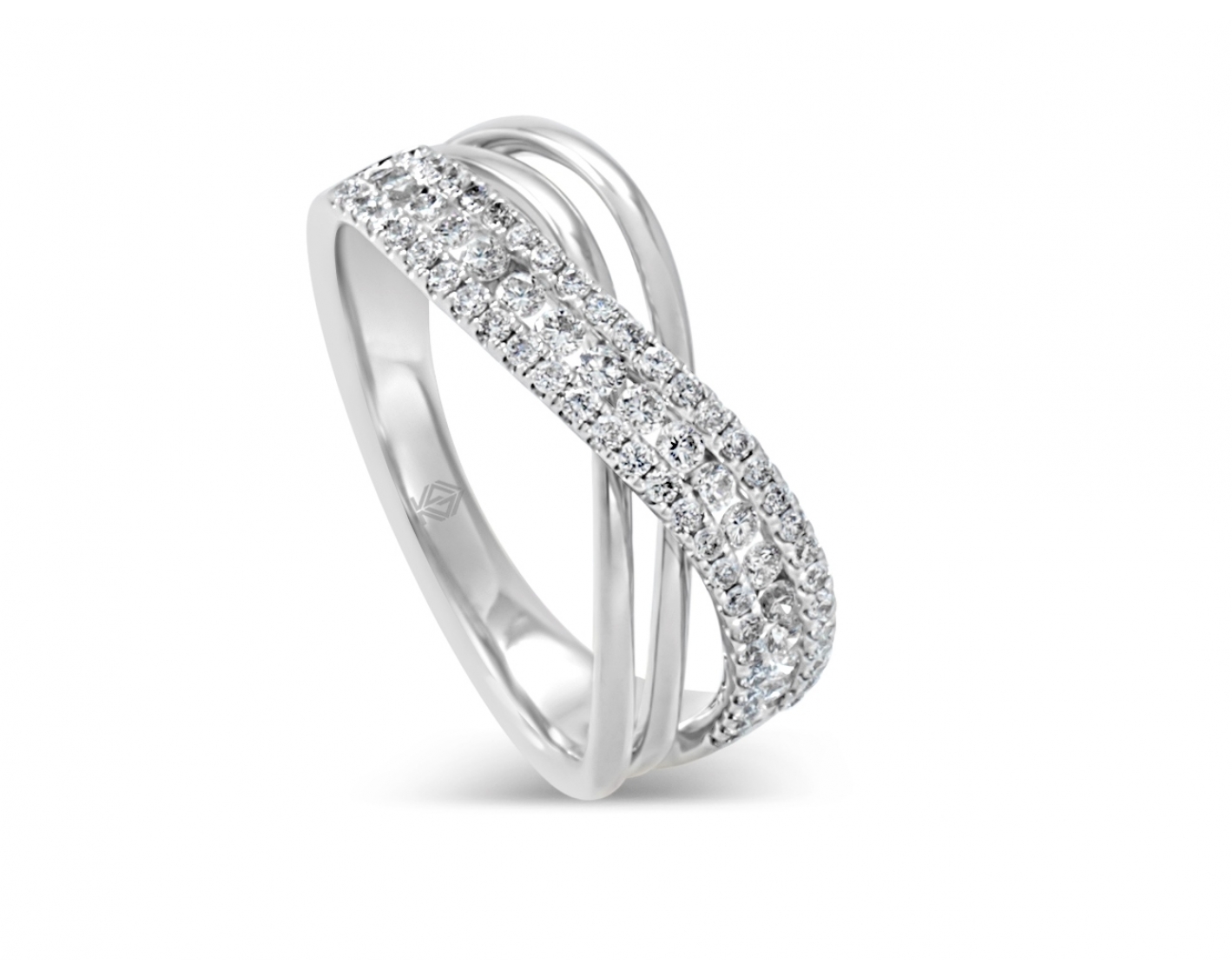 Looking for the perfect Mother's Day gift to wow your modern and sassy mom? Give your mom something as unique and chic as she is – a White Gold Crossover Ring in Pave Set. Modern moms deserve modern jewelry, and this stunning piece is the perfect addition to her collection. With its sleek design and dazzling pave setting, it's a true symbol of her bold spirit and sassy style. So go ahead, make her day with this one-of-a-kind gift.
While we initially committed to sharing just 5 Gift Ideas, we cannot ignore the fact that our mothers have always gone the extra mile for us. Therefore, as a token of appreciation, we offer you an additional suggestion of Diamond Wedding Rings.
Make this Mother's Day unforgettable with a gift as priceless as her love – the White Gold Half Eternity Round & Emerald Cut Diamonds in Pave & Channel Set Band.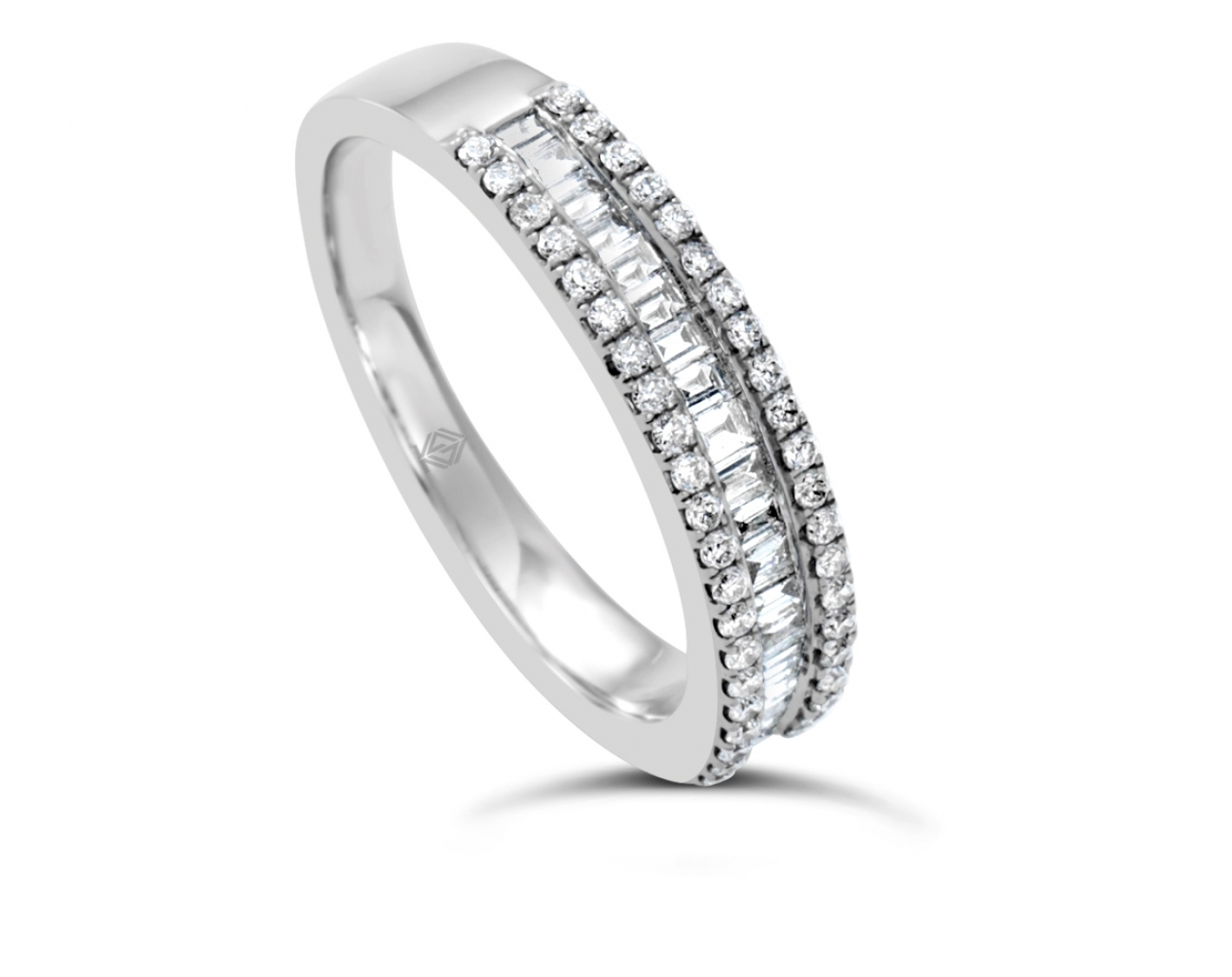 The White Gold Half Eternity Round & Emerald Cut Diamonds in Pave & Channel Set Band is the perfect pick for modern moms who require modern jewelry for their collection. This glamorous piece of jewelry boasts a stunning combination of round and emerald cut diamonds that are expertly set in a pave and channel set band. 
The white gold gives it a sleek and sophisticated look that is sure to catch many eyes of any onlooker. For the mom who wears the world on her sleeves fearlessly, this piece of jewelry is a must-have. Show her just how much she actually means to you with this breathtaking gift that she will cherish forever.
This Mother's Day, don't settle for the ordinary, And let's be honest; when it really comes to our moms, price tags don't matter.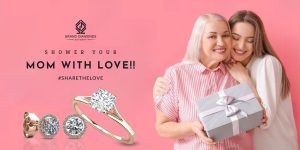 Shower Your Mom with Love!!
Shower Your Beautiful Mom with Love this Mother's Day and make her feel truly special with stunning jewelry from Grand Diamonds! Discover an exquisite range of pieces that are sure to take her breath away and leave her feeling cherished. And with the ongoing Mother's Day sale and contest, there's never been a better time to indulge in the ultimate gift of love. Don't miss out on the exclusive opportunity to show your Mother just how much she really means to you. Shop now at Grand Diamonds and give her a gift she'll treasure forever!