Summer is here, and it's time to bring on the bling! As the temperatures rise, so does the need for show-stopping jewelry that will make heads turn and jaws drop. Whether you find yourself twirling on the sandy shores of a beach wedding or sipping cocktails amidst a blooming garden, the right accessories can take your summer style to the another next level.
Fear not, our fashion-forward friend, for we've embarked on a quest through the enchanted realm of jewelry trends to uncover the holy grail of summer-ready sparkle. Get ready to be dazzled by a whirlwind of stones that will make your heart skip a beat and leave you breathless with admiration.
So, grab your shades, slather on that SPF, and prepare for a wild summer ride as we delve into a world of whimsy, elegance, and a sprinkle of sun-kissed. Let's explore the irresistible allure of summer occasion fine jewelry that will make everyone beg, "Where can I get my hands on that gem-amazing masterpiece?"
Embrace the Vibrant Colors with Rainbow Jewelry
Summer is a season bursting with vibrant hues, and what better way to embrace its kaleidoscope of colors than through the captivating allure of Rainbow Jewelry? As summer dances its way through our lives, donning these exquisite accessories allows us to make a fashion statement that echoes the joy and energy of the season.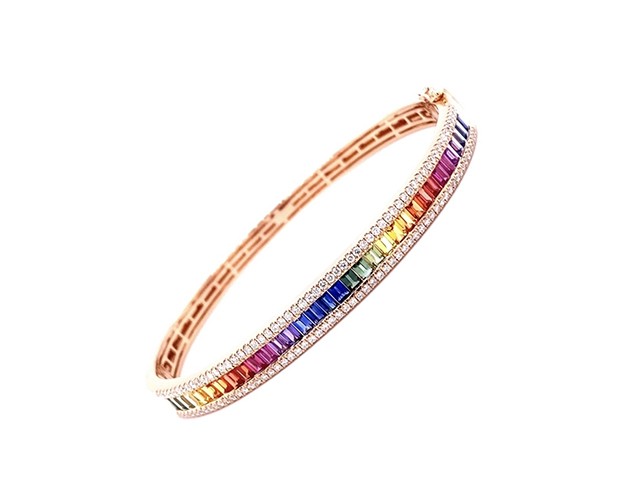 Each piece reflects the enchanting spectrum of a rainbow, embellishing our wrists with a symphony of gemstones. By adorning ourselves with Rainbow Jewelry, we can keep the spirit of summer alive, even when summer is long gone away.
Blooming Roses: The Captivating Illusion Set Stud Earrings for Summer
Beat the summer heat with the perfect accessory that will elevate your style without weighing you down. The Illusion Set Stud Earrings with Princess & Marquise Diamonds is a lightweight jewelry option that will add a touch of glamour to any casual or party ensemble. These stunning earrings create an illusion of blooming roses, captivating everyone with their delicate design.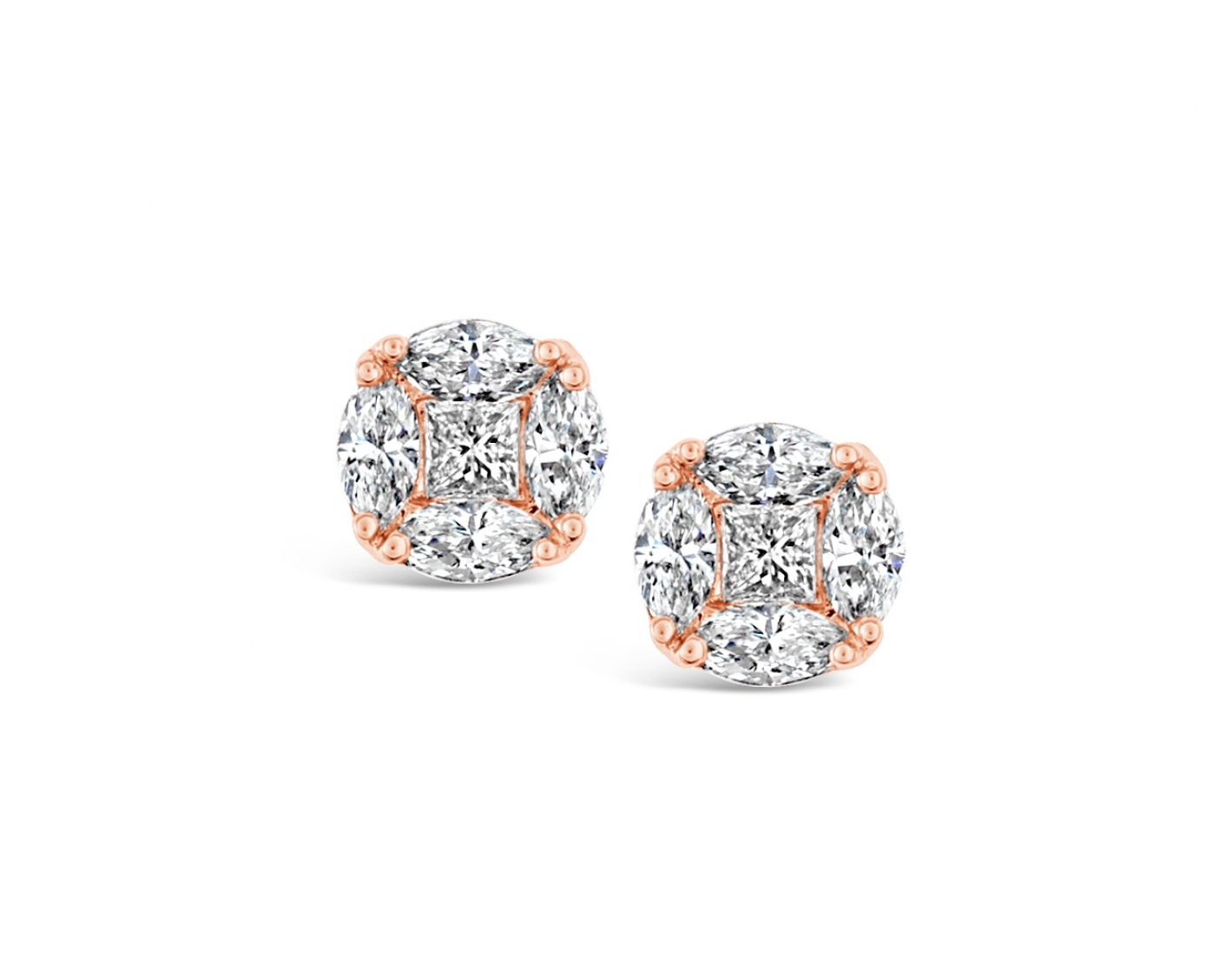 Whether you're attending a summer beach wedding or a casual outdoor gathering, these earrings are the ideal choice to complete your look with confidence. Embrace the beauty of simplicity and let these exquisite studs enhance your summer style effortlessly. Stay cool, stay chic, and let your jewelry speak volumes with the Illusion Set Stud Earrings.
Mix and Match Magic: Create Unique Looks with our Necklace Sets
The Stunning collection of necklace sets is perfect for those who crave summer vibes without compromising comfort. Our White Gold Halo Illusion Set Diamond Pendant with Upstones is a true gem for occasion fine jewelry enthusiasts. With just the right amount of diamonds at the center, it exudes elegance without overwhelming, while the dazzling chain adds a touch of enchantment.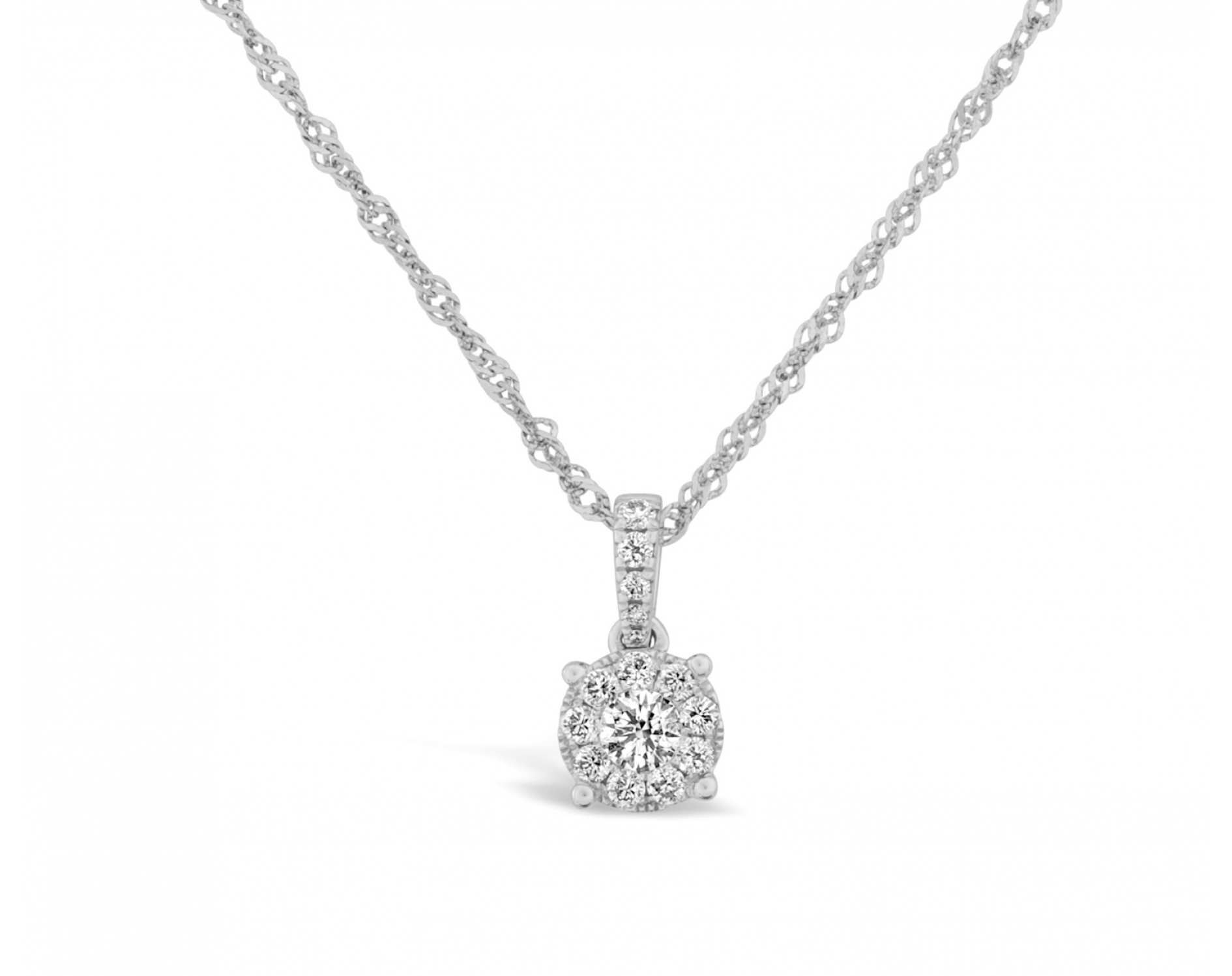 For those seeking minimal sparkle and a neck-friendly design, our White Gold Halo Illusion Set Around Brilliant Diamond Necklace is a must-have. Its delicate diamonds gracefully adorn the center, providing a subtle yet captivating look.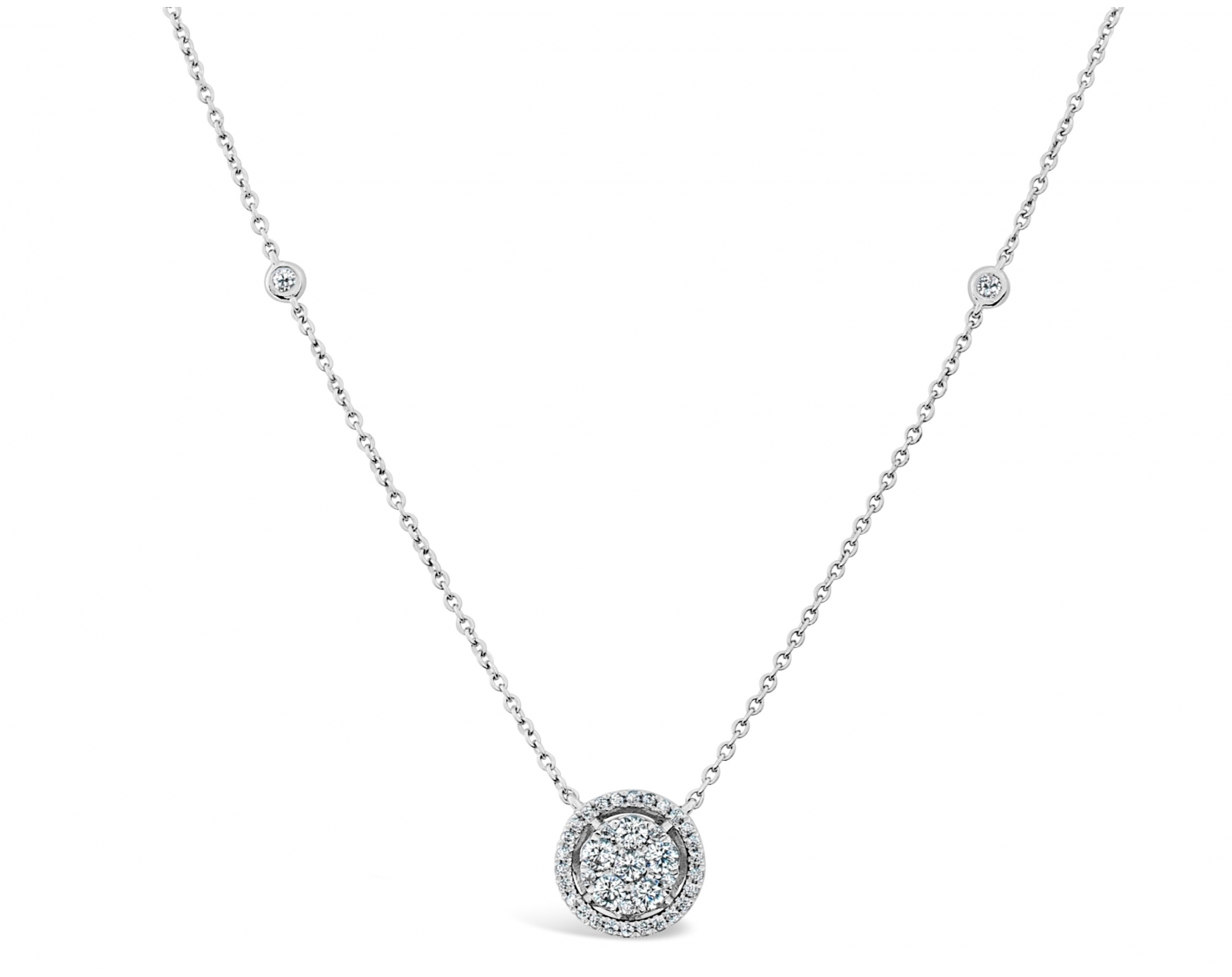 But the beauty doesn't stop there. If you love to mix and match certain metals and design your jewelry, these sets are your perfect companions. Stack them confidently to create a unique look that features not one, but two exquisite centerpieces and an extra touch of sparkle through the two diamonds set in channel stone of chain. So don't stop where the world wants you; make your own statement by experimenting with different designs.
Alien-Worthy Glamour: The Dazzling Jewelry Set That Will Leave You Breathless
Attention, fashionistas, and jewelry enthusiasts! Brace yourselves for a jewelry set that will make your heart skip a beat. We're not exaggerating, folks! This stunning jewelry set has us head over heels and reaching for our wallets (and credit cards, of course). Because, let's face it, without these stylish rings, bidding farewell to any season would be utterly pointless.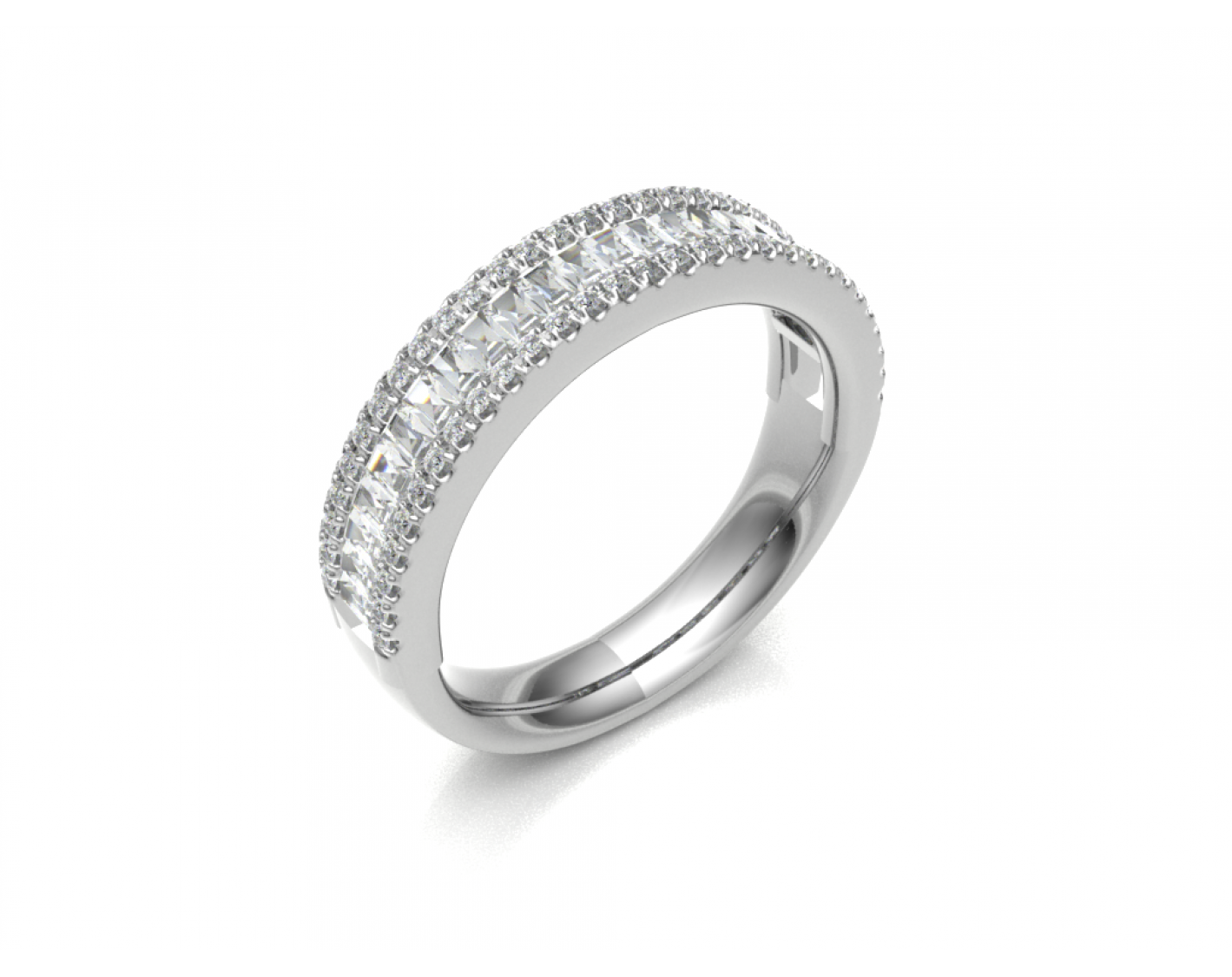 They're flawless and irresistible. Picture yourself wearing the WHITE GOLD MULTIROW ROUND & BAGUETTE DIAMOND RING. It's so dazzling that even aliens in space would stop to admire it. But wait, there's more! Pair it with the WHITE GOLD "YOU ARE THE SUN" DIAMOND EARRINGS, and you'll literally be shining brighter than the sun itself.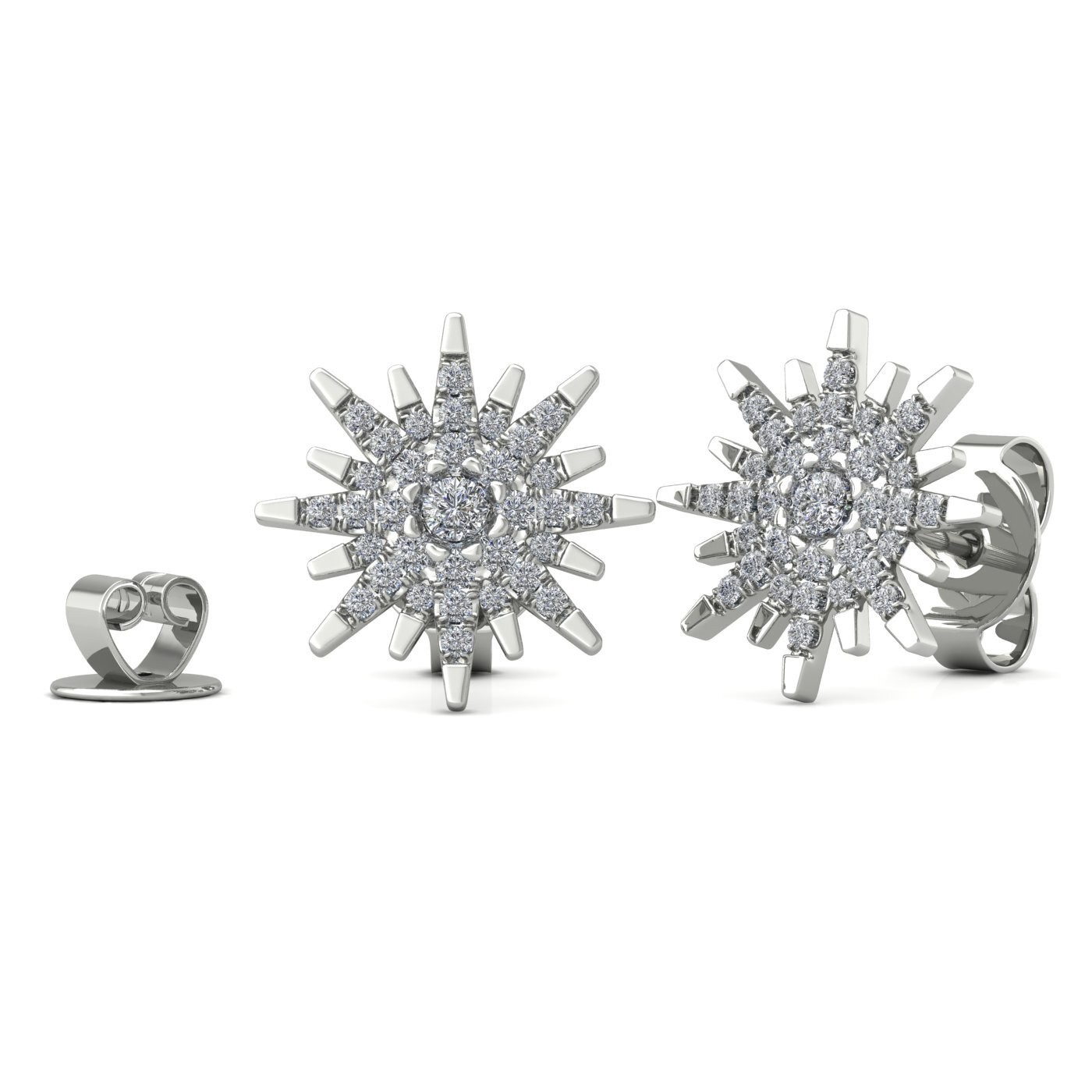 So, go ahead, and treat yourself to this jaw-dropping jewelry set. Because if there's one thing that we know for sure, it's that life is too short to wear boring accessories.
Customization is the key.
When it comes to finding the dazzling & perfect jewelry piece for a special occasion, there's no need to limit yourself to pre-set options. If you're searching for a summer vibe piece that truly reflects your style, consider purchasing certified loose diamonds. By doing so, you can bring your dream jewelry design to life with just a few simple steps. Start by knowing the specific jewelry setting you desire. Then, explore online stores that have the expertise to create your one-of-a-kind piece. Many of these stores already offer a variety of settings, making it easy for you to customize and create your dream jewelry effortlessly. However, in order to guarantee the arrival of your fine jewelry during the summer days, it is essential to plan ahead, ideally during the winter months.
How and where to get these stunning pieces of occasion fine jewelry at reasonable prices?
Seasonal sales are a great opportunity to score amazing and dazzling deals on a wide range of products, including clothing, accessories, and more. By checking out these sales, you can save a significant amount of money while still getting high-quality items. To make the most of seasonal sales, here are some things to keep in mind:
Plan ahead: Make a list of the products you need and set a budget to avoid impulsive purchases.
Research: Look for information on upcoming sales and mark your calendar for the best deals.
Compare prices: Don't settle for the first store you find; compare prices to ensure you're getting the best value.
Shop early: The best items often sell out quickly, so start your shopping early to have a better selection.
Be more flexible: Keep an open mind and be really willing to try new styles of occasion, fine jewelry or brands for better deals.

Hoard up occasion fine jewelry with the Grand Summer sale!!
Experience the ultimate shopping extravaganza at The Grand Summer Sale! With an array of exquisite pieces, you don't have to worry about finding the perfect jewelry anymore. Take advantage of our incredible offer: receive a Free Diamond Stud on orders above 4999 Euros and a Free Diamond Pendant on orders above 8999 Euros. This limited-time sale is not to be missed! Explore our vast collection and discover stunning pieces that will elevate your style. Don't delay, as these exclusive offers won't last forever. Visit us now and indulge in the luxury of our Grand Summer Sale.