Jewelry can literally make or break your look.
There are so many instances where women find themselves in the dilemma of choosing the right occasion for fine jewelry to go with their outfits. The charisma of outfits is enhanced by the eternal and chic beauty of occasion fine jewelry.
Diamonds are for everyone, and when it comes to rocking them on several occasions, there are diamond pieces for every one of them.
Here in this blog, we'll be talking about the tips and trends of occasion fine jewelry that you can follow to make head turns every time you step out of your house.
# For Everyday use:
Classic 4-prong diamond studs are a timeless accessory that can elevate any daily outfit effortlessly. Their understated elegance adds a touch of sophistication and sparkle to both casual and formal ensembles. Whether paired with jeans and a crisp white shirt or a little black dress, these studs exude a refined charm. The white gold halo illusion set diamond bracelet complements the studs beautifully. Its delicate design enhances the wrist with a mesmerizing display of diamonds, creating a captivating and luxurious look. Worn together, the studs and bracelet create a coordinated and cohesive jewelry set that exudes elegance and adds a dazzling finishing touch to any outfit. Buying diamond bracelets online will help you save money and provide you with a range of options.
# For Casual occasions:
The Yellow Gold Halo Illusion Set Diamond Pendant with Upstones can be a stunning addition to a casual outfit, elevating your overall look effortlessly. Its vibrant yellow-gold hue adds warmth and sophistication, while the halo illusion setting creates an illusion of a larger diamond, adding glamor. The pendant's sparkling stones enhance the brilliance and catch the light, drawing attention to your neckline. Pair it with a simple white blouse and jeans for a chic daytime look or with a little black dress for an evening out. The pendant's exquisite design and shimmering diamonds will make you feel effortlessly glamorous on any casual occasion.
# For Formal Events:
The exquisite White Gold Illusion Set Stud Earrings with Princess & Marquise Diamonds are perfect for formal events, adding an elegant touch to any outfit. Crafted with precision, these earrings feature a stunning combination of princess and marquise-cut diamonds set in lustrous white gold. Their unique illusion setting creates a mesmerizing display, amplifying the brilliance of each diamond. When worn on formal occasions, these earrings will catch the light and sparkle with every movement, drawing attention and admiration. Their sophisticated design and luxurious appearance will complement a wide range of formal attire, making you look absolutely stunning and effortlessly glamorous. Explore and buy diamond earrings online can help you land great deals.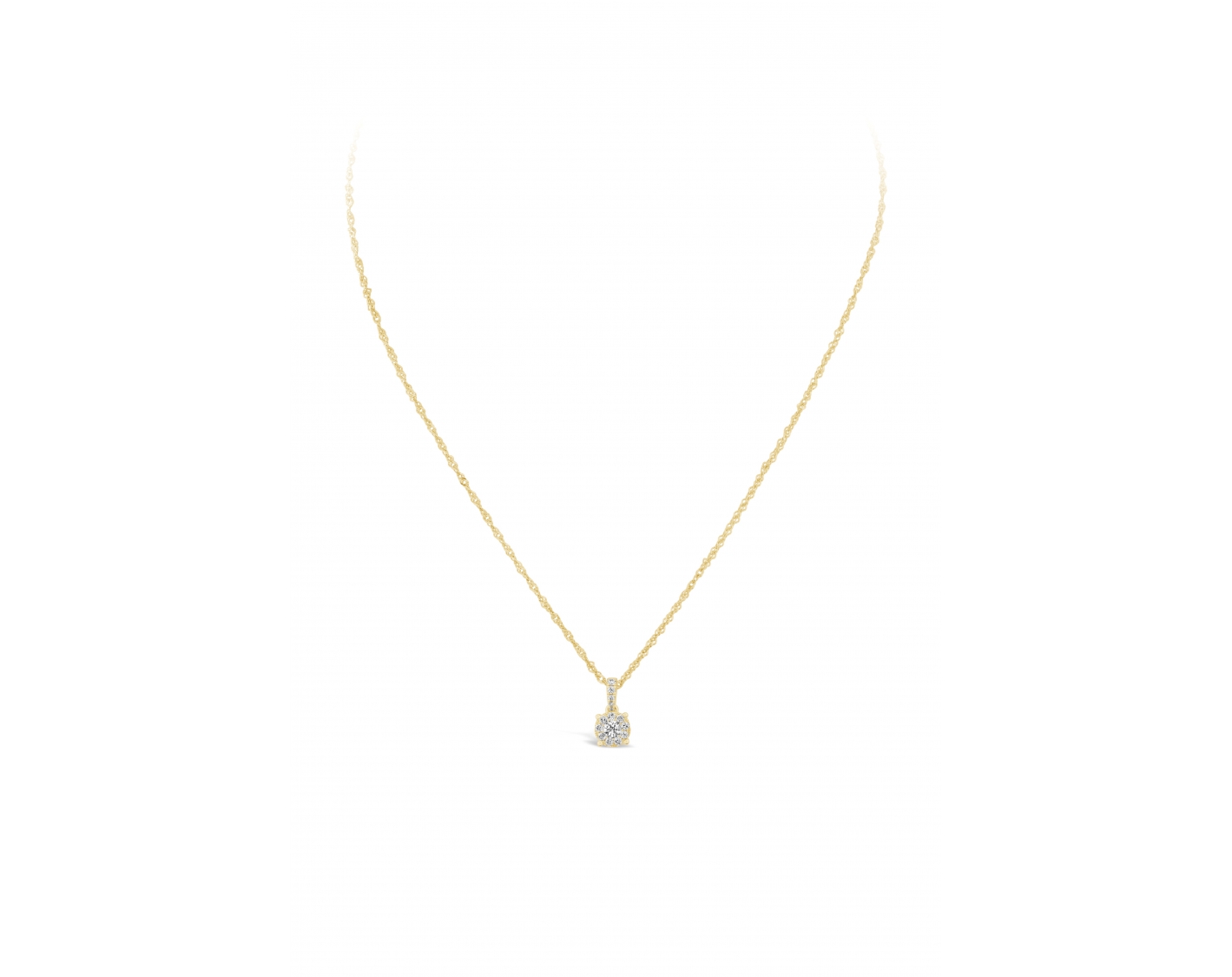 # For Weddings:
The Rose Gold Rainbow Diamond Cut Sapphire Circle Eternity Pendant is an exquisite piece of jewelry that adds a touch of elegance to any wedding ensemble. With its stunning combination of rose gold, rainbow sapphires, and diamond-cut details, this pendant is sure to captivate attention. When worn at weddings, it becomes a focal point, enhancing the beauty of the bride or bridesmaids. The pendant can be paired with a simple chain, allowing it to hang gracefully around the neck, or it can be incorporated into a more intricate necklace design. Whichever way it is worn, this pendant will undoubtedly make a statement and create an unforgettable impression.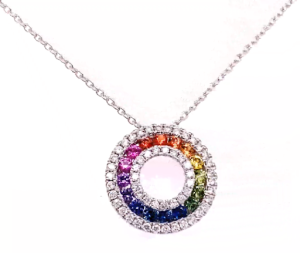 # For Holidays:
The timeless elegance of Round cut six prongs diamond studs and the exquisite beauty of the WHITE GOLD CUSHION-SHAPED ILLUSION SET ROUND BRILLIANT DIAMOND NECKLACE make them the perfect accessories for holiday celebrations. The Round cut studs, with their classic design, effortlessly add a touch of sophistication to any outfit, while the six prongs securely hold the dazzling diamonds, reflecting the joyous spirit of the season. Paired with the breathtaking WHITE GOLD CUSHION-SHAPED ILLUSION SET ROUND BRILLIANT DIAMOND NECKLACE, adorned with sparkling diamonds intricately set in a cushion-shaped pendant, they create a stunning ensemble that will make you shine brightly during the festive gatherings.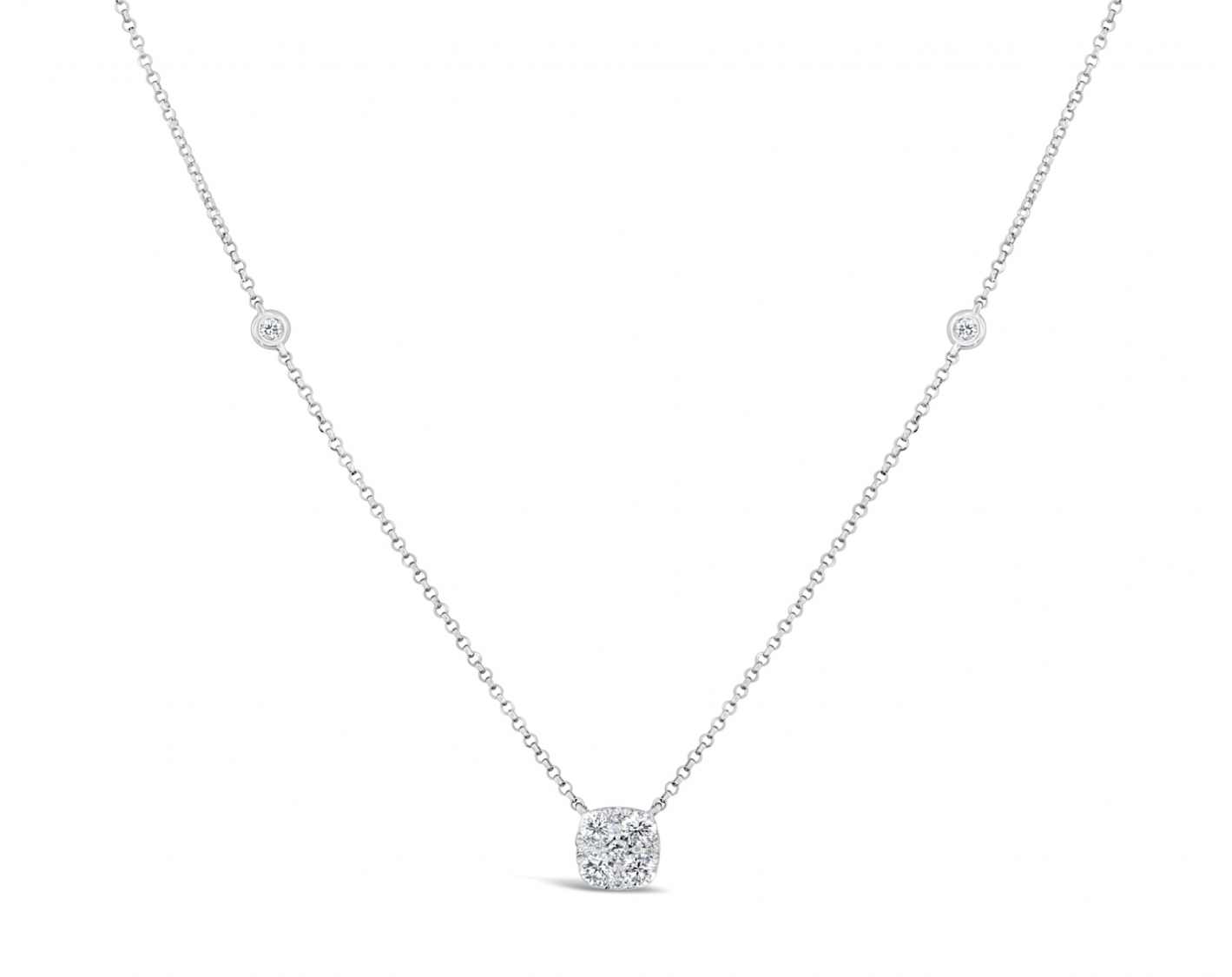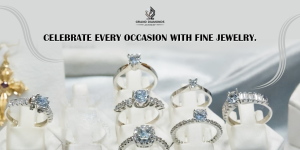 Celebrate Every Occasion with Fine Jewelry.
Grand Diamonds offers an extraordinary array of fine jewelry, catering to every occasion with exceptional elegance and beauty. Our exquisite collection is a testament to the brand's commitment to craftsmanship and quality. From stunning diamond engagement rings that capture the essence of love and commitment to exquisite necklaces, bracelets, and earrings that add a touch of sophistication to any outfit, Grand Diamonds ensures that each piece is meticulously crafted with precision and attention to detail. Whether it's a formal event, a special celebration, or a gift for a loved one, Grand Diamonds' fine jewelry collection promises to captivate and inspire, making every moment unforgettable.