When a couple announces their wedding, most people eagerly anticipate seeing the bride's wedding ring first, completely overlooking the Men's wedding rings. However, Men's wedding rings can be just as striking and lovely to admire with the same wide range of styles and design alternatives as women's rings. And it can be the one that epitomizes your love for one another.
Fortunately, there is no shortage of rings to select from, regardless of the groom's spending limit, distinctive personality, or way of life. Keep reading our helpful guide. So, you can learn everything there is to know about men's weddings and fashion rings.
Here's all you should know when you visit a jewelry store to buy diamond wedding rings online for him
The Brief History of Men's Wedding Rings
Before you buy diamond wedding rings online for him, understand how it has all started.
The tradition of exchanging wedding rings stretches back to the time of the ancient Egyptians. The first men's wedding bands were "Gimmel Rings" or "Fde rings," which were made of two "twin" rings connected by hands to represent oneness. The practice of males wearing wedding rings as we know it today didn't start until the early 20th century. During World Wars, troops wore wedding rings to honor their wives and families back home and memorialize their departed loved ones. Since then, Men have started wearing wedding rings as an indication of their marital status.
If we understand the historical background of men's wedding bands, we might cherish them more today. Similarly, we might be even more grateful for what we already have.
Trending Metal Types for your Men's wedding rings:-
Gold is a traditional and timeless option for wedding bands, engagement rings, and other types of jewelry.
There are three various hues of gold that can be found in wedding bands. Every gold has a charm that will stand out differently for various people. These men's wedding bands in yellow gold, white gold, and rose gold are among the best on our site: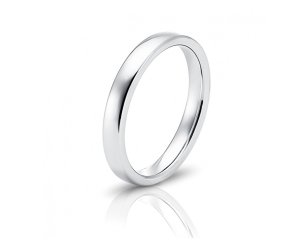 This classic gold wedding band is easy to put on and take off, thanks to its comfort and simple design. Additionally, it is a feather-light ring. Men's white gold wedding bands are a traditional pick for a grand celebration of your love.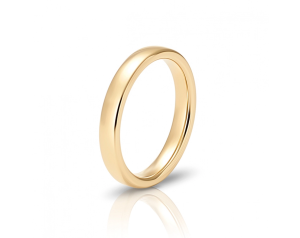 A yellow gold wedding band has a timeless charm that you can wear for the rest of your life. Have faith in the longevity of this men's wedding band you are about to propose to him with.
This ideal gold band represents your love and devotion to him.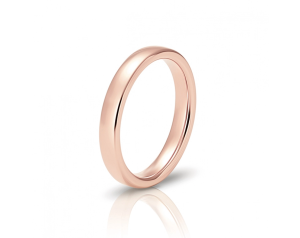 Anything that has rose gold in it; consider it an Ultimate Charm. This ring has polished edges and a soft finish, making it the perfect choice for individuals who want something with flair but without being overly dazzling.
Breaking the Ultimate Stereotype:-
Diamonds are no longer solely for women. In reality, diamonds were never reserved for ladies; many very masculine guys wear diamond jewelry since it is a status symbol that everyone can appreciate. So, if your man is okay with showing off his diamonds, make a sparkling diamond ring part of your proposal.
In addition, if you prefer a more traditional wedding band, we have a wide range of classic men's wedding rings without diamonds in all the standard metals, including platinum, palladium, white gold, yellow gold, and even rose gold if you're feeling romantic.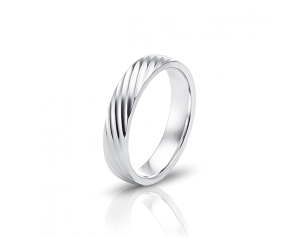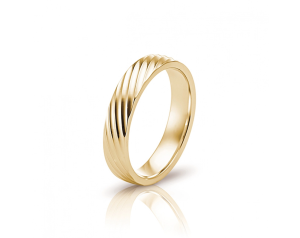 These two are classic and contemporary piece of jewelry that features shiny lines. Making it an idle fit for a person who likes extra sparkle.
Choose the style that suits his personality:-
The most challenging step in selecting the ideal wedding ring/band is selecting a style. It's nearly impossible to find precisely what you want because there are so many different designs, shapes, and patterns. The best way is to acquire a ring sample service to try on distinctive patterns and designs that appeal to you. This allows you to test-drive all aspects of this article.
Never overlook the width of the band:-
It's one of the things you should think about because it can eventually affect how comfortable a ring feels on his finger. Here's the pattern that you can follow when you find yourself not making a choice related to Bandwidths. Most men prefer bands 4mm or more enormous, while a small minority selects tiny 3mm or even fragile 2.5mm rings. Whatever the width he decides to go with, we have covered you for every situation.
A simple technique to find the ring size is to tie a piece of string around his finger and mark the point where it ends using a pen. By taking this measurement, you can get the ring size.
Go over the board:-
You might consider having your ring personalized or engraved to make the proposal more special. For instance, you might engrave your ring with your significant other's initials, a quick note, or anything else. If you are considering designing diamond rings online, then entrust only the well-known industry names.

All those things we have to remember while shopping for a diamond engagement ring for women are what you must remember when shopping for diamond rings for your Men. Besides, never forget to ask him about his preferences; he will be more surprised if you keep those valuable preferences in mind and propose to him with the dream wedding ring.
Also, you can check out our dazzling collection of diamond jewelry. You can buy diamond engagement rings, earrings, bracelets, pendants, and studs at a price that will never strain your pockets. So, if for months you have been on the hunt for the places from where you can buy diamond wedding rings online, then Grand Diamonds got your back.
Furthermore, if by any chance you haven't got the ring of your dreams (although there is less chance of this happening), then you can Buy Diamonds Antwerp, and you can save these sparkling diamonds to later set up on your favorite jewelry type. That's a wrap from our end!! For more information, call out our customer support team, who are at your service 24*7.
Read Our Latest Blogs
Visit Our Website