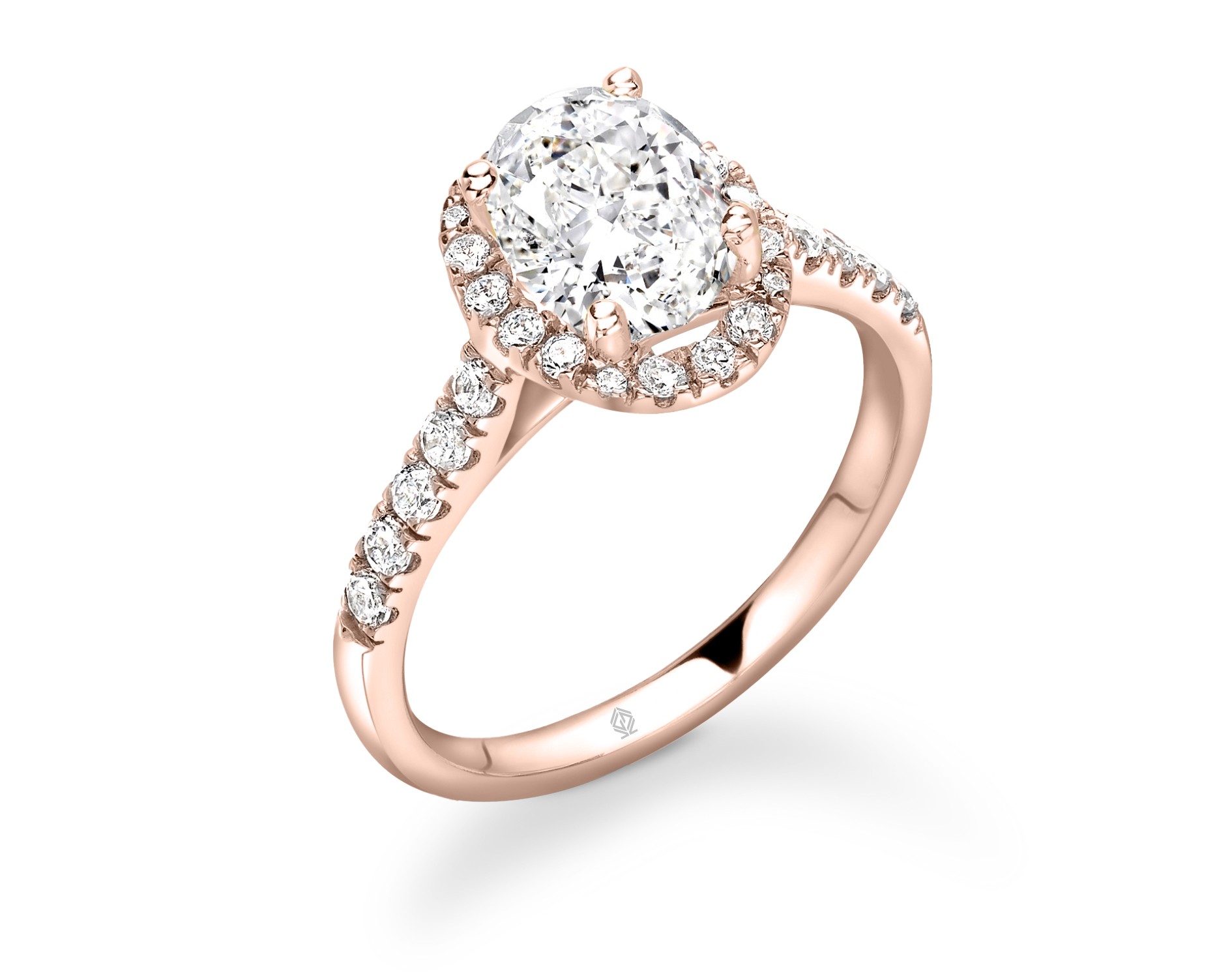 18K ROSE GOLD HALO SET OVAL CUT DIAMOND ENGAGEMENT RING WITH SIDE STONES PAVE SET
SKU:

RX6518-RG
Ring size
(Size of your ring)
Free Shipping:
Place your order by 4 PM EST Today and we will ship it by Wednesday,December, 20 .
Please note: Every item on Granddiamonds is hand crafted and inspected to meet the highest quality standards. Because of the one-of-a-kind nature of our products, additional manufacturing time may be necessary for certain finger sizes and center diamonds. Once your item has passed through our strict Quality Assurance, it is shipped with first-class care.
learn more about shipping
see the complete packaging
Ships
by

Wednesday , December 20

?

Please note: Shipping date varies according to the selected setting(ring, metal, size) and diamond. An accurate shipping date is available on the complete ring page.
€1,334.27

(Excl. VAT)
(Mount Price)
General information
This classic bold diamond halo ring features a stunning oval cut centerstone surrounded by round diamonds, with side stones in pave-set. It is beautifully set in a bold white gold mounting, giving you sparkle from every angle.
Ring information
metal :
18K ROSE GOLD
Weight :
3.3 grams
SKU :
RX6518