The world of engagement rings is constantly evolving, and 2023 is no exception. With a plethora of styles and designs to choose from, it can be overwhelming for couples in search of the perfect symbol of love and commitment.
In this blog, we'll delve into some of the trending options for women's engagement rings in 2023, with a focus on five exquisite designs that are captivating hearts worldwide.
18K WHITE GOLD 4 PRONGS SOLITAIRE OVAL CUT DIAMOND ENGAGEMENT RING WITH WHISPER THIN BAND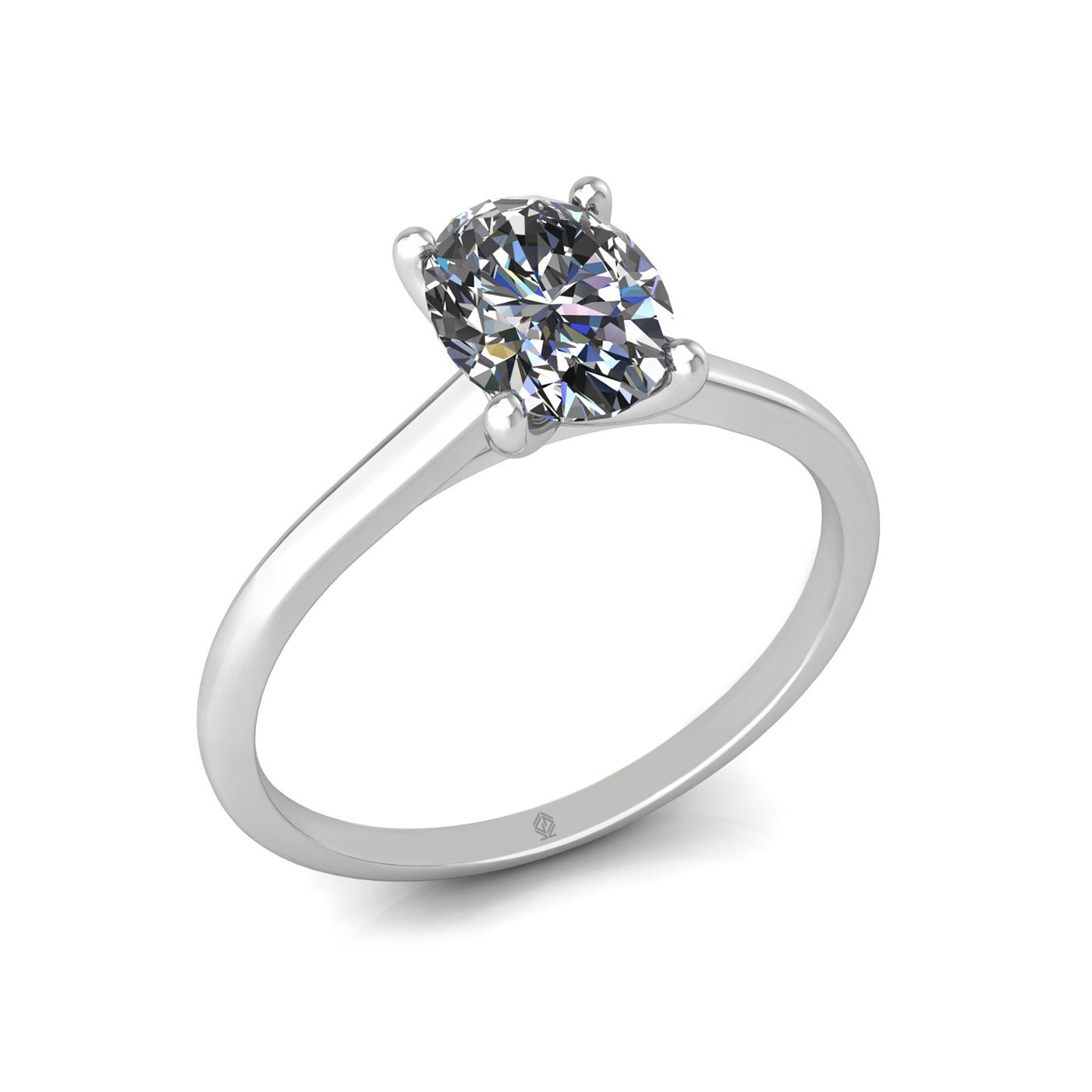 Why It's Trending: Solitaire engagement rings have always been a timeless and elegant choice. However, in 2023, oval-cut diamonds are taking center stage. The oval cut, with its elongated shape, creates an illusion of longer, more slender fingers, making it a popular choice among brides-to-be.
The 18K white gold setting provides a classic and versatile backdrop that complements the brilliance of the diamond. What sets this design apart is the whisper-thin band, which gives the ring a delicate and refined appearance. It's a statement of understated sophistication, making it a top choice for those who appreciate simplicity with a touch of modernity.
18K ROSE GOLD 6 PRONGS ROUND CUT DIAMOND ENGAGEMENT RING WITH WHISPER THIN PAVÉ SET BAND
Why It's Trending: Rose gold is a metal that continues to gain momentum in the world of engagement rings. Its warm, romantic hue adds a unique charm to any design. In this particular ring, the combination of rose gold and a round-cut diamond creates a captivating contrast.
The six-prong setting not only ensures the security of the precious diamond but also adds an extra layer of elegance to the ring's appearance. What truly makes this design stand out is the whisper-thin pavé-set band. The tiny diamonds embedded in the band add a subtle shimmer, elevating the ring's overall appeal. It's a fusion of vintage and contemporary elements that appeals to those seeking a romantic and timeless piece.
18K YELLOW GOLD HALO DIAMOND ENGAGEMENT RING WITH SPLIT SHANKS IN PAVÉ SET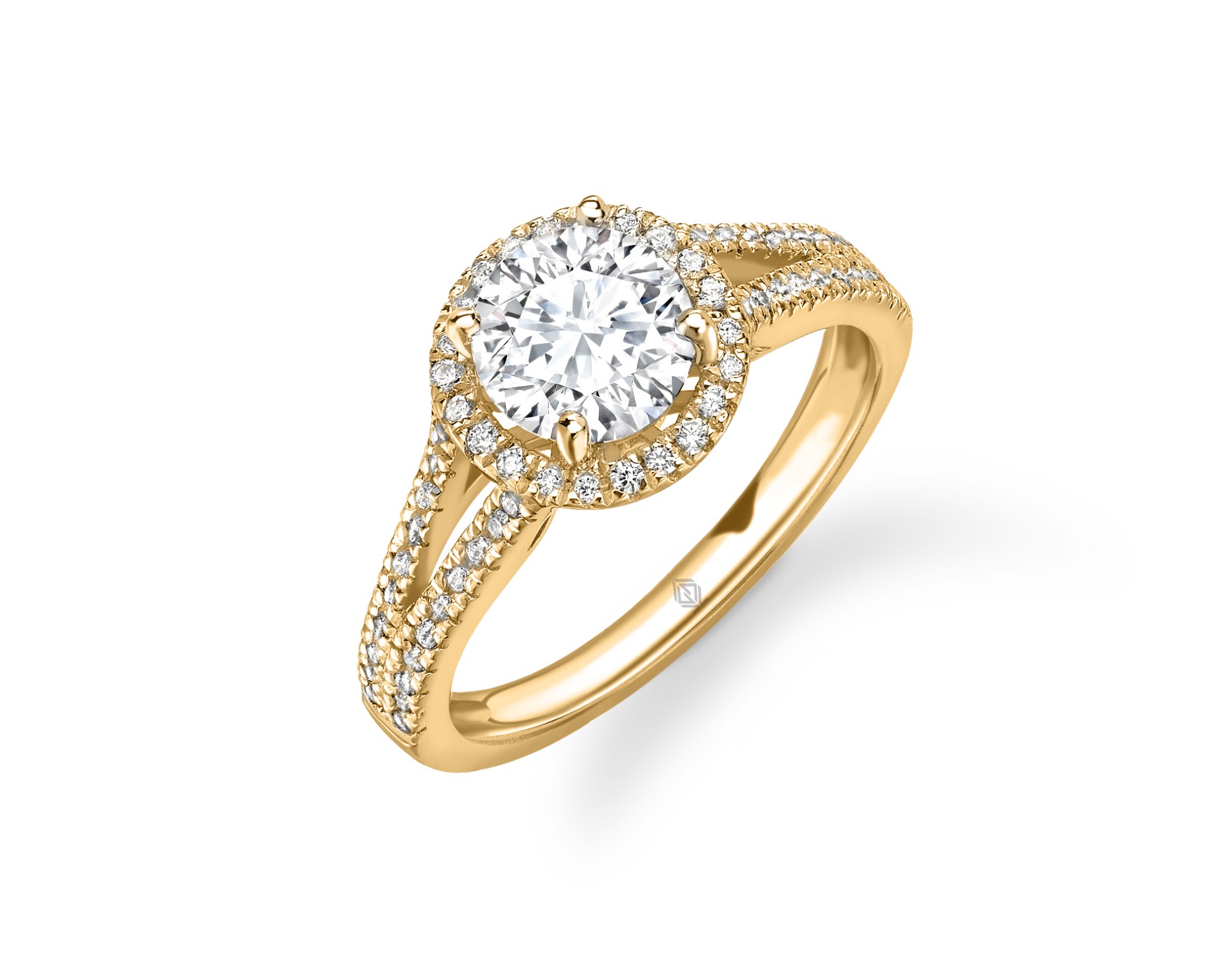 Why It's Trending: Halo engagement rings have been a favorite for several years, and they continue to enchant brides-to-be in 2023. The concept of a halo is simple but impactful: a circle of smaller diamonds surrounding the center stone, accentuating its brilliance.
In this design, the use of 18K yellow gold adds a vibrant and luxurious touch. Yellow gold is regaining popularity due to its warm and inviting color. What sets this halo ring apart are the split shanks adorned with pavé-set diamonds. This feature not only adds more sparkle but also creates an illusion of a larger center diamond. It's an ideal choice for those who want a ring that exudes opulence and grandeur.
18K WHITE GOLD 4 PRONG DIAMOND ENGAGEMENT RING WITH SIDE STONES IN PRONG SET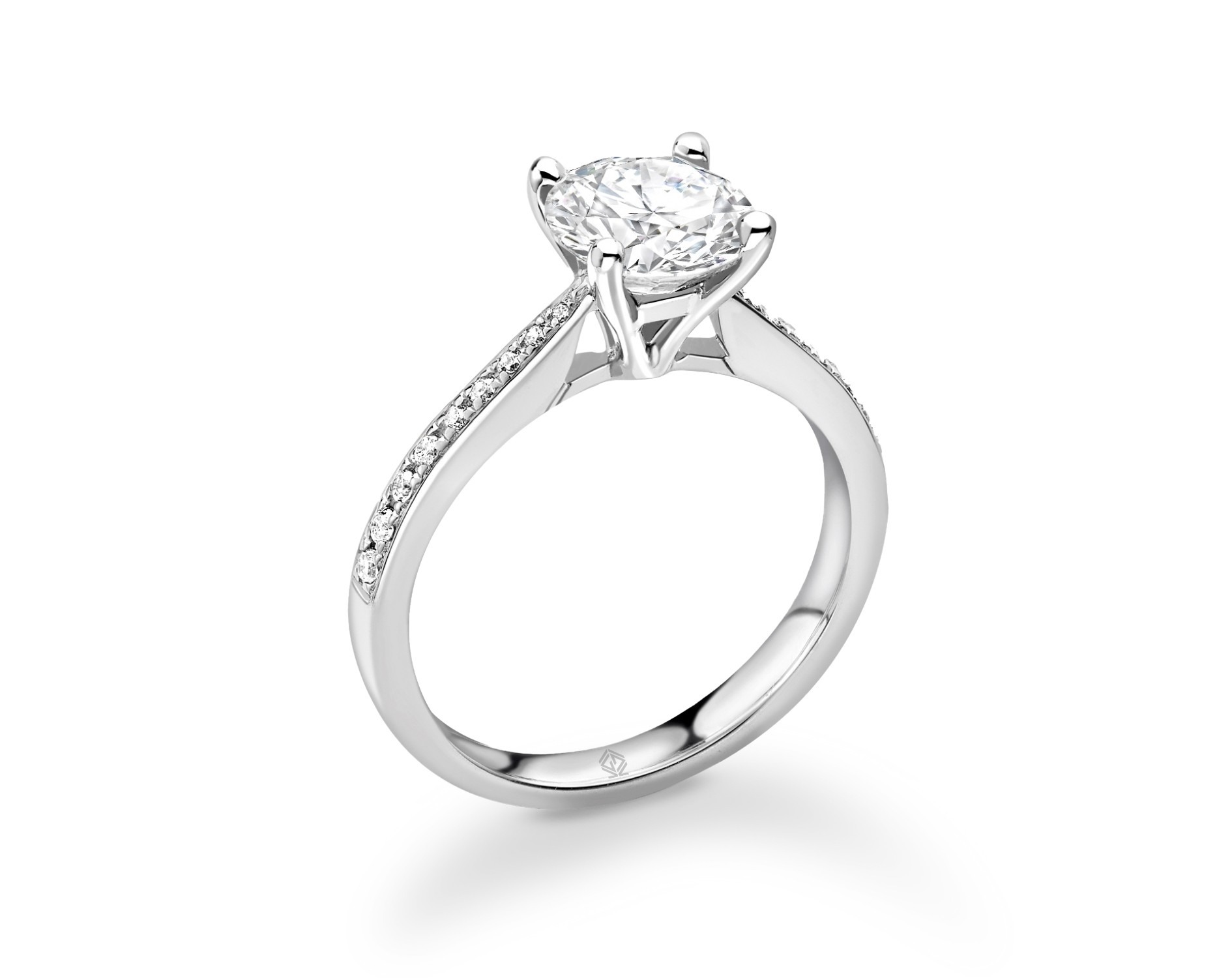 Why It's Trending: For those who desire a classic look with a twist, this 18K white gold engagement ring with side stones is a top contender. The four-prong setting ensures the diamond is securely held in place, allowing it to shine brilliantly.
What sets this ring apart are the side stones set in a prong setting. These additional diamonds enhance the overall sparkle and beauty of the ring while maintaining a timeless appeal. It's the perfect choice for someone who appreciates tradition but wants a touch of extra glamor.
18K YELLOW GOLD OVAL CUT HALO DIAMOND ENGAGEMENT RING WITH TWISTED SHANK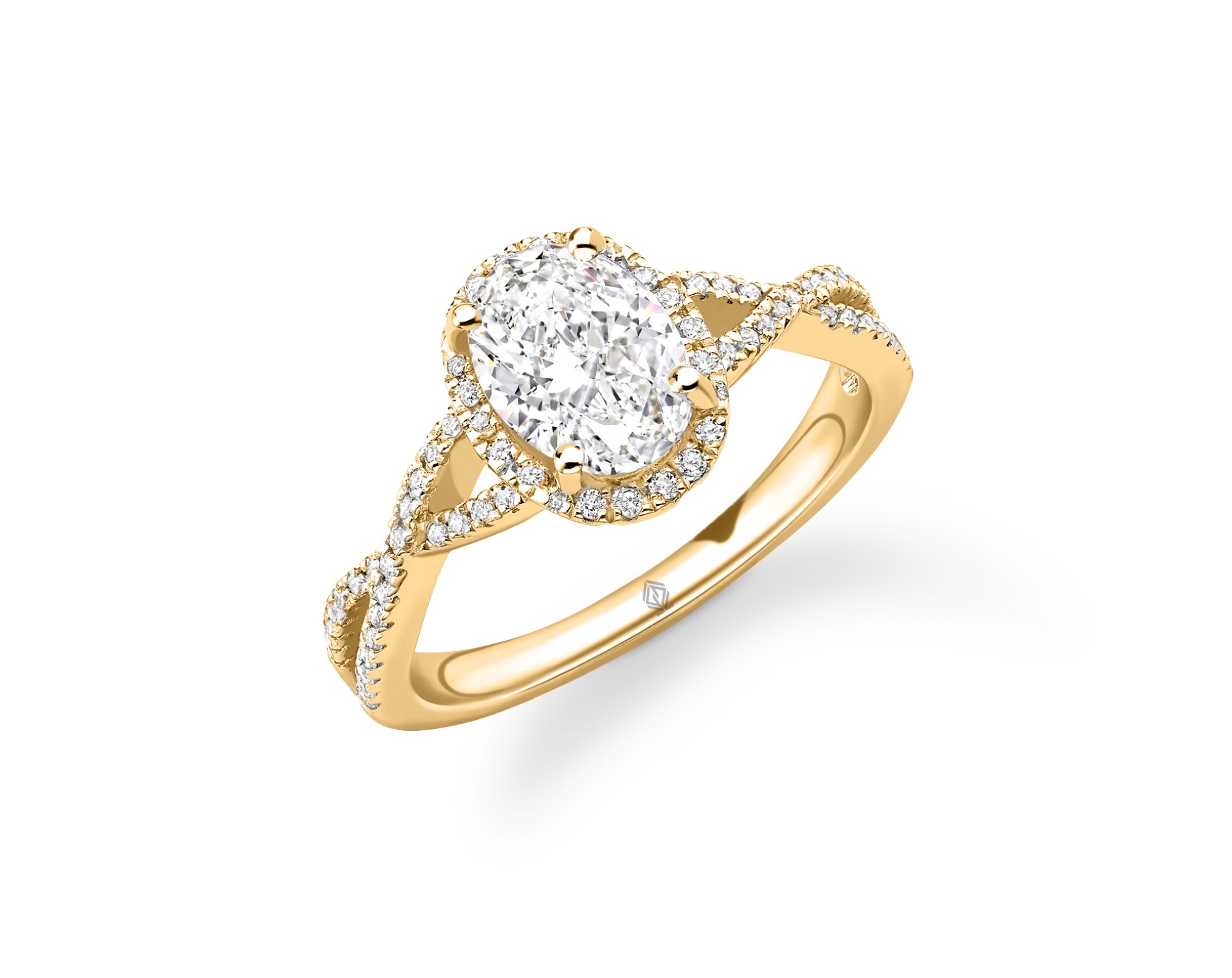 Why It's Trending: Oval-cut diamonds and halo settings have already been mentioned as individual trends, but when combined with a twisted shank in 18K yellow gold, the result is a ring that's truly enchanting.
The oval-cut diamond, as mentioned earlier, elongates the finger, while the halo adds an aura of elegance. The real showstopper here is the twisted shank. It adds a unique and artistic element to the ring's design, symbolizing the intertwining of two lives. It's perfect for those who want a distinctive and meaningful engagement ring.
Something special for everyone with Grand Diamonds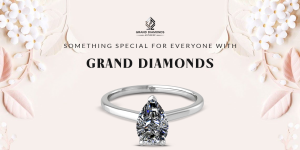 In conclusion, women's engagement rings in 2023 offer a diverse range of options to suit various tastes and preferences. Whether you're drawn to the classic elegance of a solitaire ring or the intricate details of a halo design, there's a perfect ring waiting to symbolize your love and commitment. Remember that the choice of an engagement ring is a deeply personal one, and the trending styles should align with your individual style and sentiment. Jewelers like Grand Diamonds walk the path with you and help you represent the love and commitment that an engagement ring holds.
So, explore these trending options, consider your partner's style, and make a choice that will forever symbolize your love story. When it comes to women's diamond engagement rings, the options are limitless, and the sentiment is timeless.