Congratulations on your big news! It's clear that you two are deeply in love, and now it's time to start planning your wedding. There are many things to consider, like the food, flowers, wedding attire, and, most importantly, the wedding rings.
While engagement rings often get a lot of attention, wedding rings are equally important and hold a special place in your big day. They symbolize your commitment to each other and make the event even more memorable.
If you're unsure about what kind of diamond wedding rings to choose, don't worry. This guide will help you discover some trendy wedding ring designs that you won't want to miss. Let's dive in!
Eternity Bands:
One of the most popular types of wedding rings is Full Eternity Rings. These rings are really trendy and loved by many people.
Eternity Bands are special because they have lots of shiny diamonds all around the band. This makes them look very beautiful and sparkling
These rings look great when you wear them with a simple engagement ring. If your engagement ring is not too fancy and you want your fingers to look a bit more glamorous, Eternity Bands are a great choice.
But there's something you should know. If you have a job where you use your hands a lot, like lifting things or working with tools, it might not be the best idea to wear an Eternity Band. The diamonds can get damaged because they go all the way around the ring.
And one more thing to be careful about is the size of the ring. Eternity Bands can be a bit tricky to resize, so make sure you get the right size when you buy one. That way, you'll be able to enjoy your beautiful Eternity Band for a long time!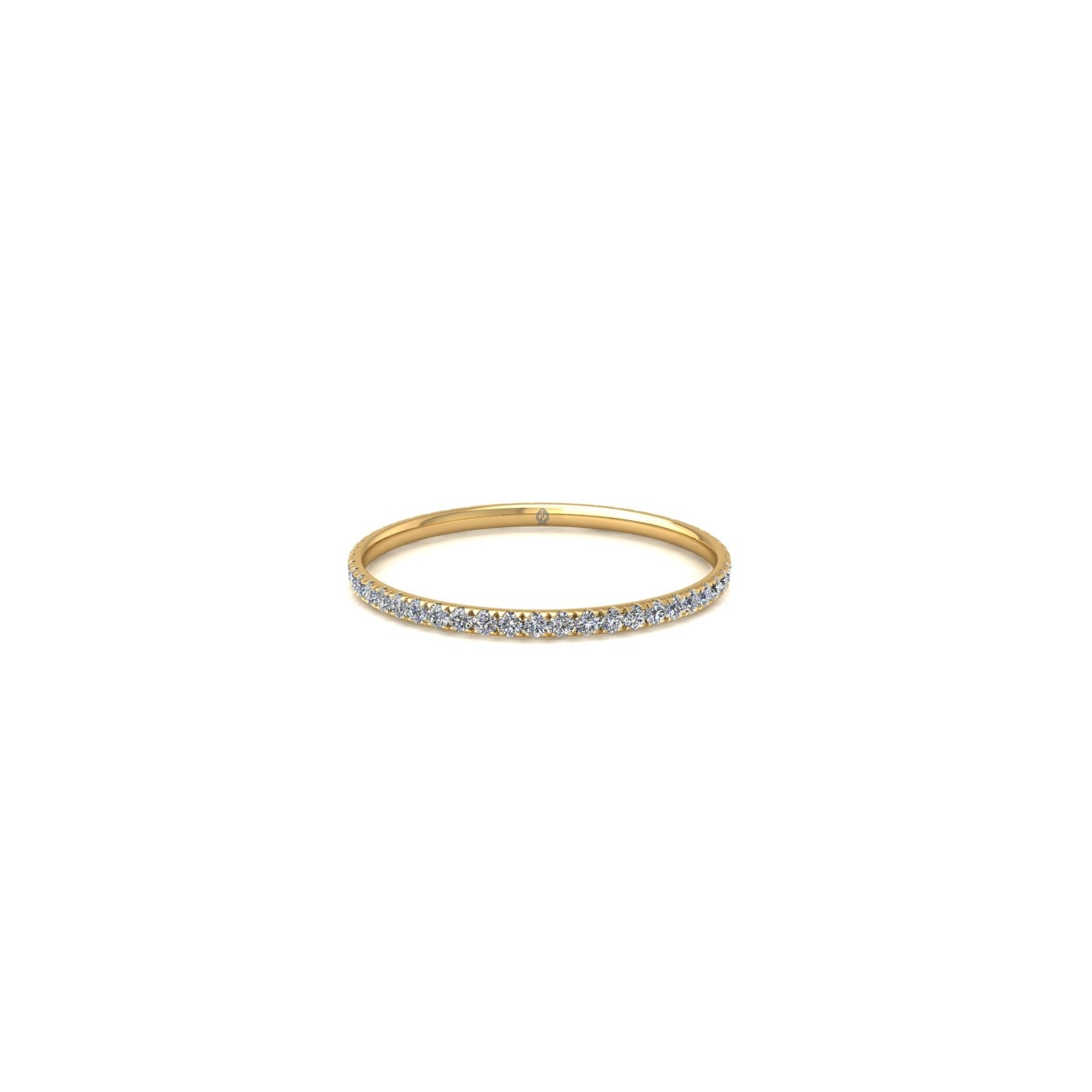 Classic Bands:
Classic bands are timeless and never go out of fashion. They complement nearly every type of engagement ring, especially those with pave bands (a style where small diamonds are set closely together). If you prefer a more understated and elegant look and aren't a huge fan of a lot of diamonds, classic bands are an excellent choice. They exude simplicity and grace, making them ideal for those who appreciate timeless beauty in their jewelry. Classic bands are the epitome of timeless elegance and can pair beautifully with various engagement ring styles.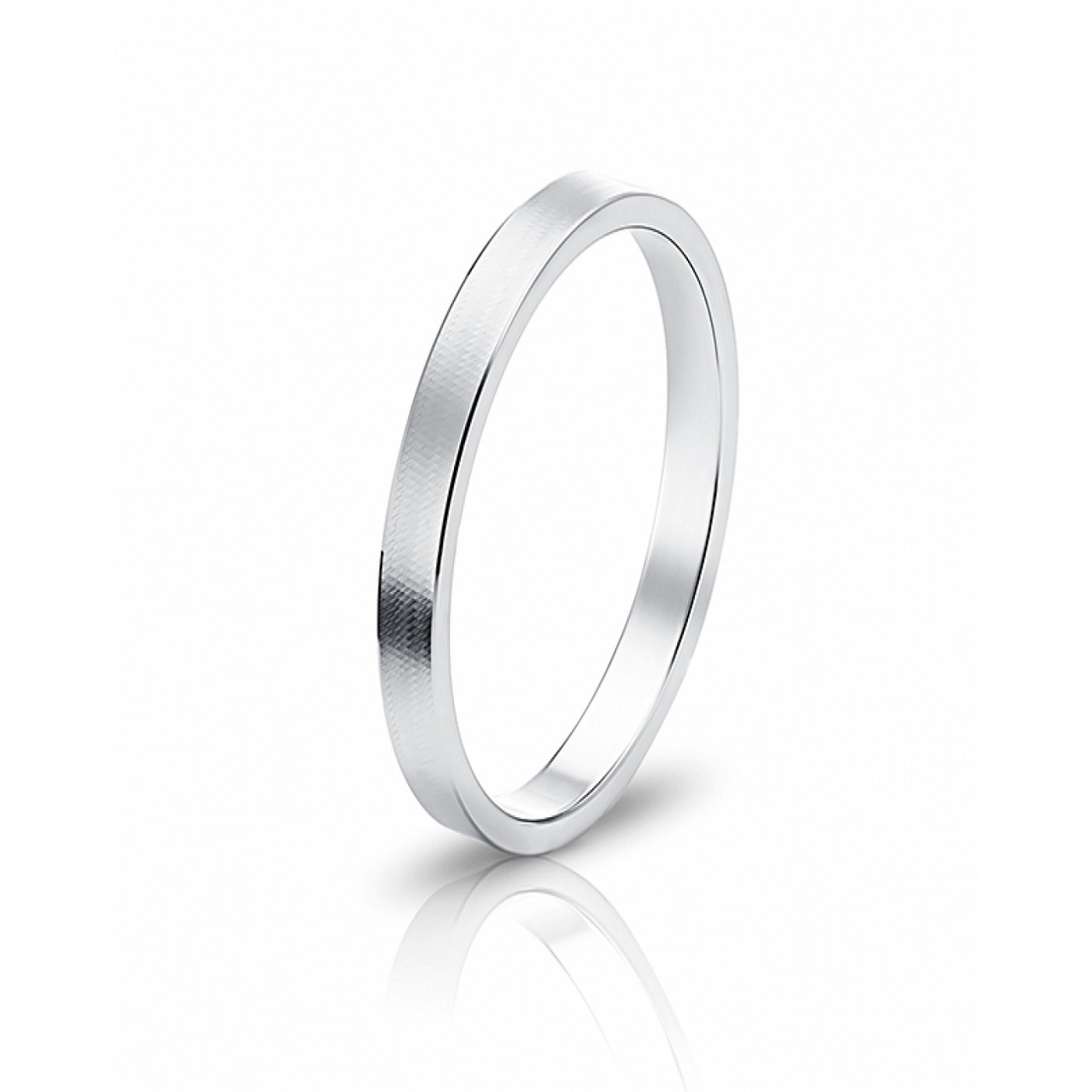 Half Eternity Bands:
One popular choice is the Half Eternity Rings, which is very similar to something called an Eternity band. The main difference is that the Half Eternity band has diamonds covering only half of the ring.
Now, why might you choose a Half eternity diamond wedding rings? Well, if you lead an active lifestyle and you love a bit of sparkle, these rings are a great option. They give you that dazzling look without diamonds going all the way around the ring.
So, Half Eternity bands are like a sparkling half-circle of diamonds on your ring, perfect for people who want some bling but not all the way around.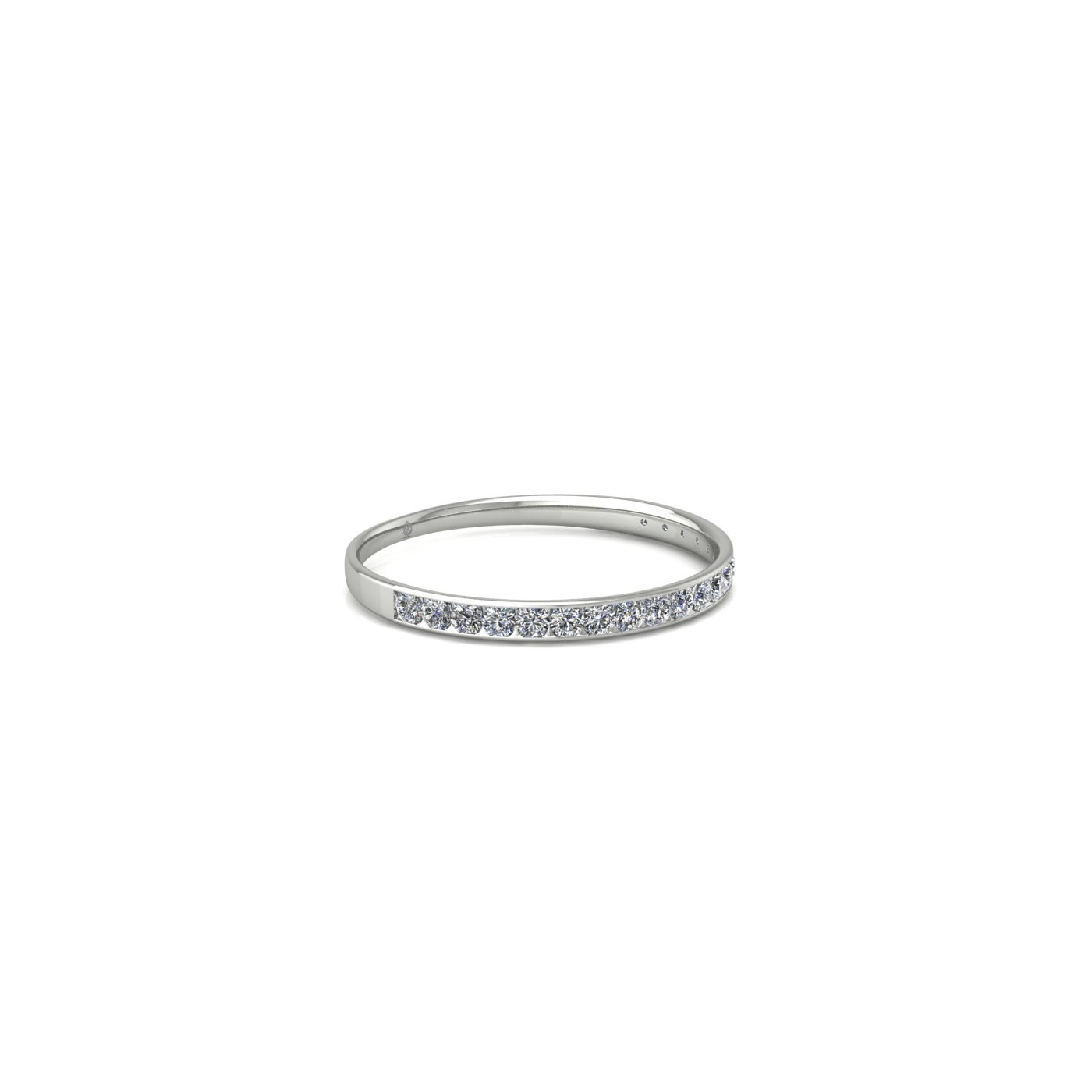 Matte Finish Bands
Matte finishes are all the rage right now, and they're not just for cars, nail polish, or lip balm. You can also have a matte finish on your wedding band! The matte finish on your wedding band complements the sparkle of diamonds beautifully.
Wearing a matte wedding band can make you stand out, and you might receive lots of compliments on its unique and trendy look. So, if you want a wedding band that's both fashionable and understated, consider choosing a matte finish.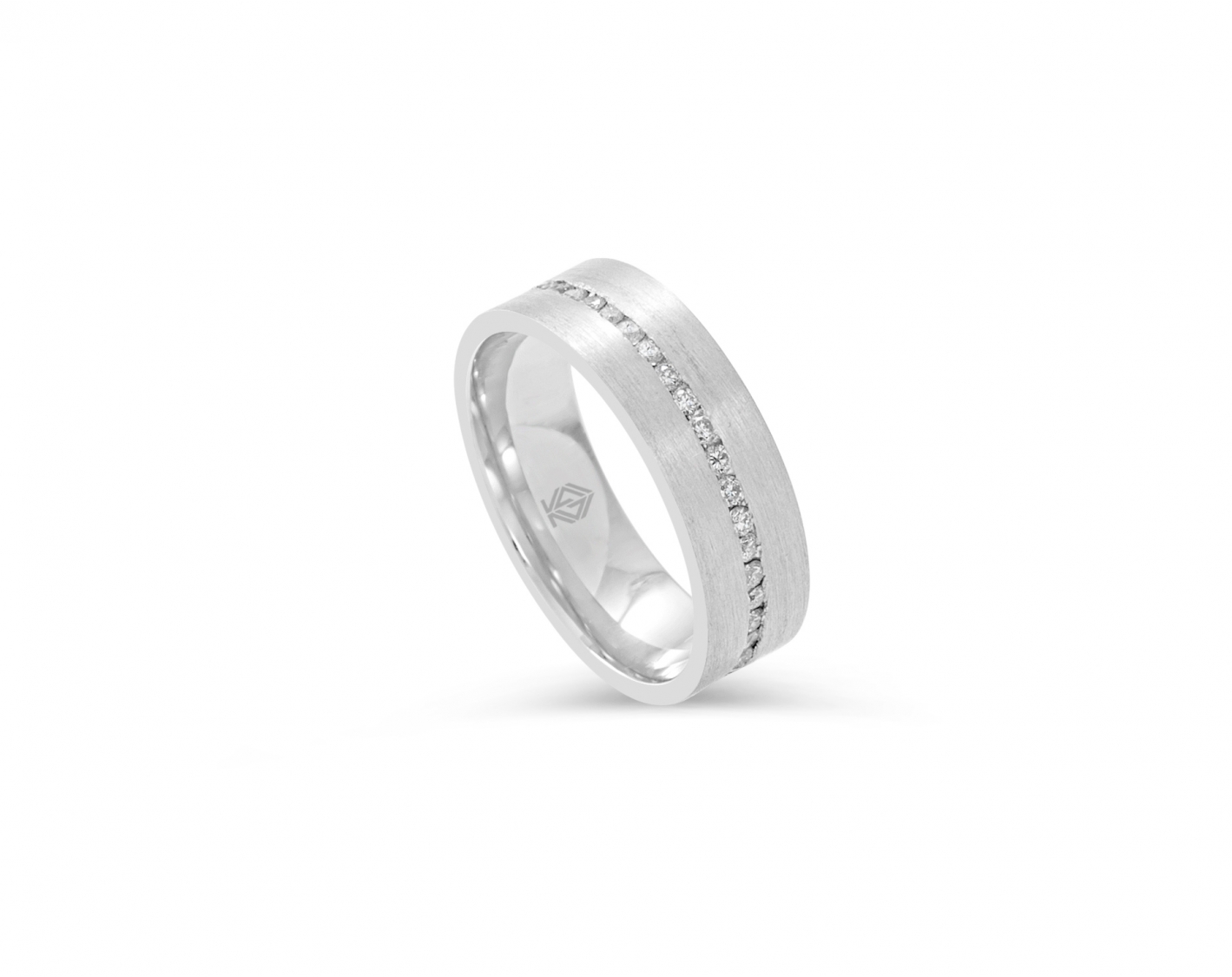 Dual Tone Wedding Ring
Have you ever heard the saying "Two heads are better than one"? Well, it perfectly describes these special wedding bands. These unique rings combine simplicity and elegance in a beautiful way.
This diamond wedding ring is divided into two distinct tones. Middle part of the ring is shiny and adorned with a diamond, yellow gold line passing it through. The other side of the design is crafted from white gold metal, creating a striking contrast.
These rings symbolize the coming together of two individuals, each with their own unique qualities, to create something truly beautiful and harmonious.
So, when you wear these two-toned wedding bands with the shining line of diamonds, you're not just wearing jewelry; you're carrying a meaningful symbol of unity and love that's both simple and dazzling. It's a reminder that in love, two truly are better than one.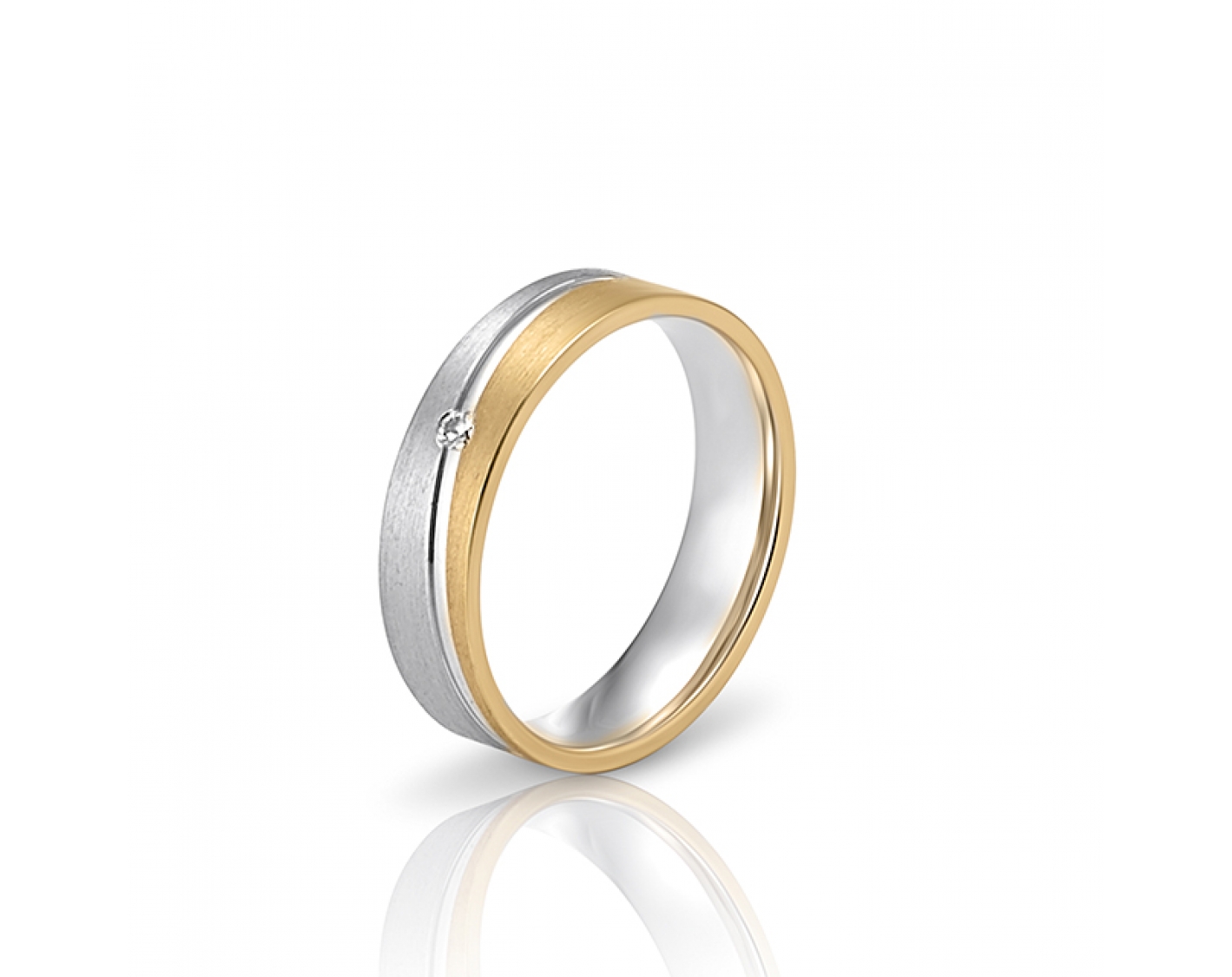 Dual Tone Half Eternity Wedding Ring
This beautiful wedding band is perfect for anyone who appreciates elegance and a touch of sparkle. It's designed with a dual-tone, two-toned style, featuring both rose gold and white gold. One side of the band is crafted from rose gold, while the other side gleams with white gold, creating a stunning contrast. The combination of these two precious metals adds a timeless and sophisticated touch to your wedding ring.
What makes this wedding band even more special is the presence of shimmering diamonds. The diamonds are carefully set in a half eternity style, providing a subtle yet eye-catching sparkle.
This design allows you to enjoy the dazzling beauty of diamonds without them being too overwhelming, making it perfect for those who prefer understated elegance.
It's a timeless jewelry piece that will stand the test of the time and serve as a constant reminder of your special day.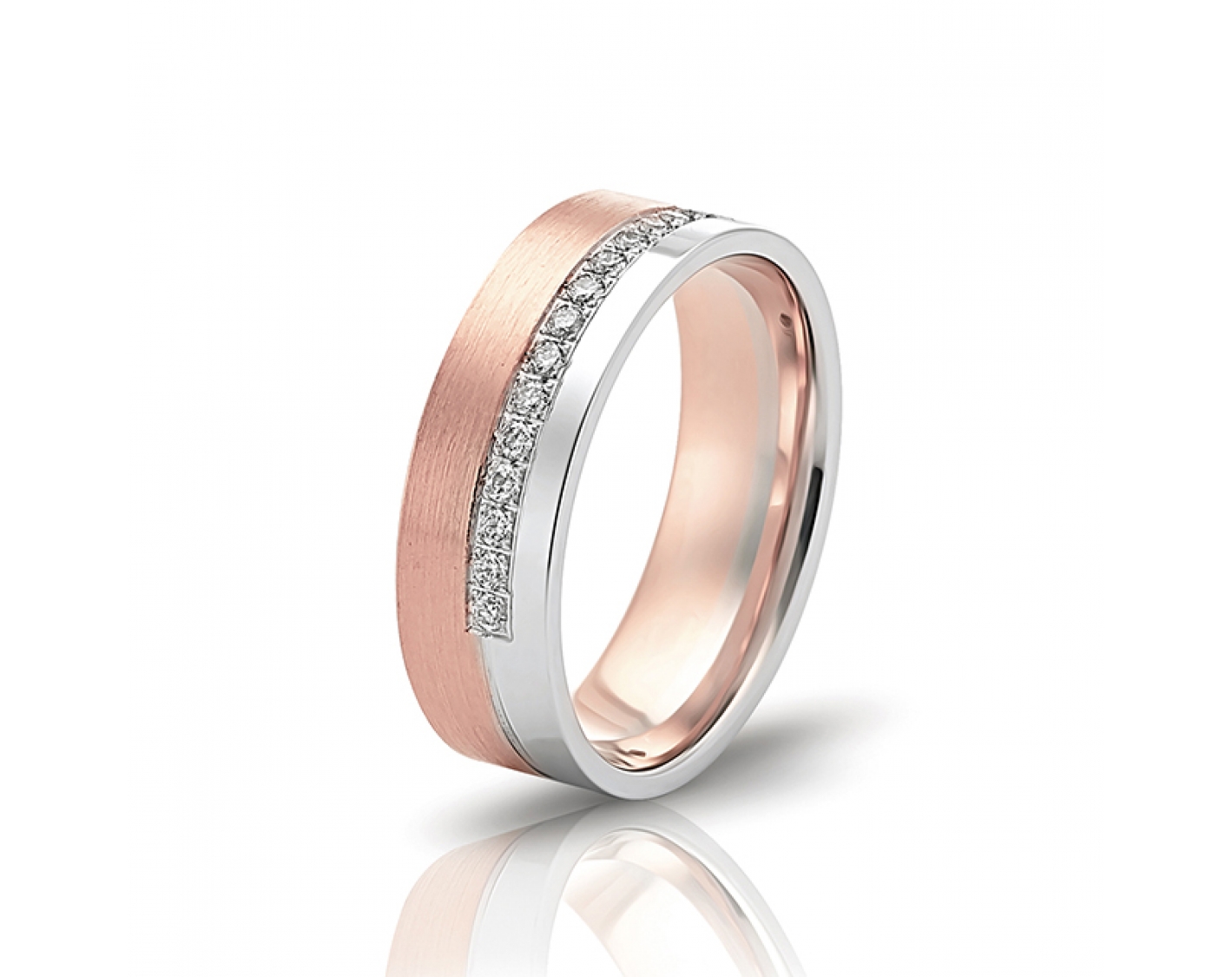 Inlay Weddding Band
The inlay ring trend is something worth paying attention to. These rings have a special and lasting appeal.
Inlay rings are easily recognizable due to their distinctive design. They're known for their durability. If you're looking for a ring that won't easily get scratched or dented, inlay rings are a great choice.
Taking care of an inlay ring is simple. You only need to occasionally polish it with a micro-fiber cloth. This simple step will keep your ring looking as shiny as the day your partner gave it to you.
If you want a wedding ring that truly stands out and represents your unique love story, consider choosing an inlay ring. It's a special piece of jewelry that sets you apart from the rest.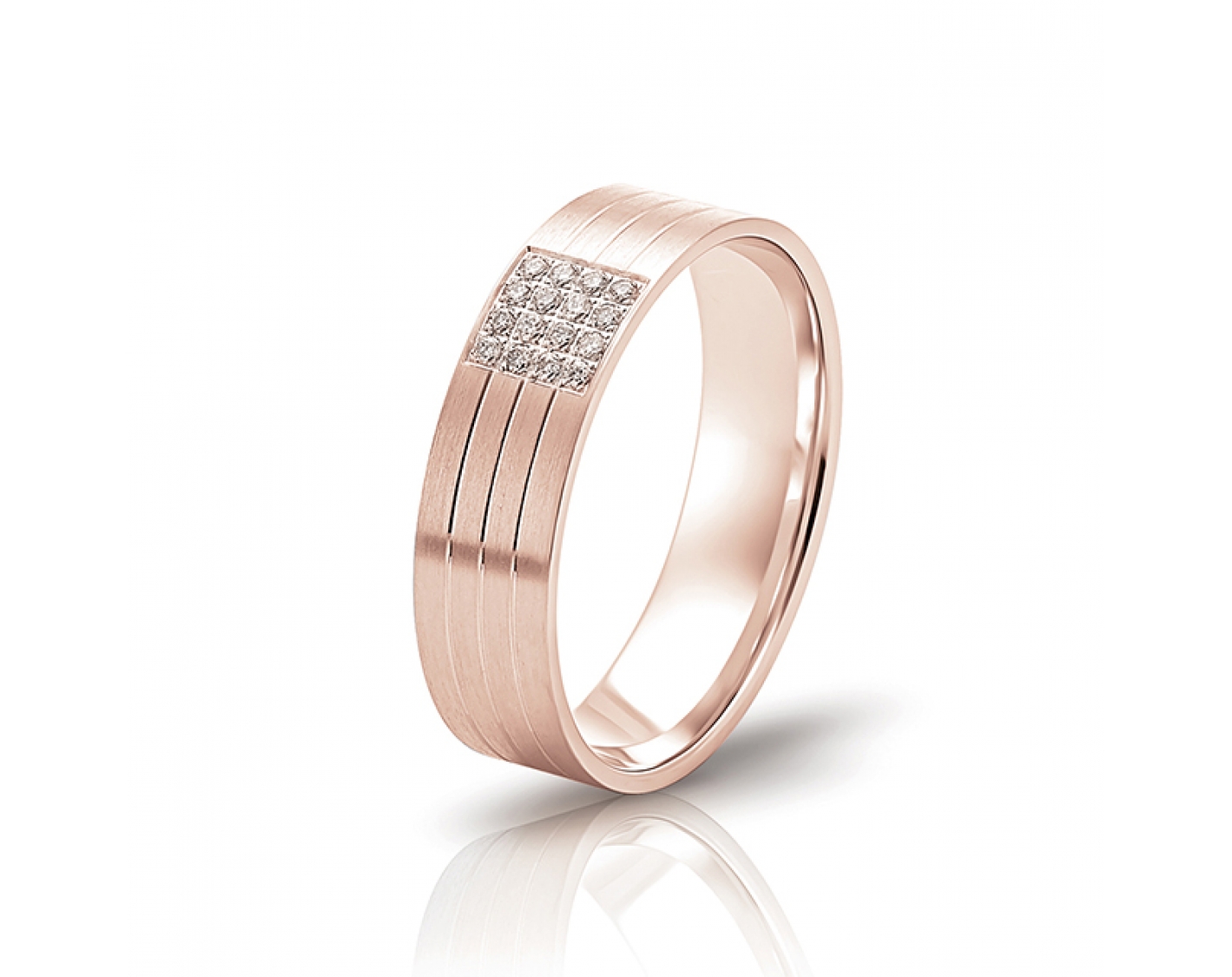 Shop your dream wedding ring with Grand Diamonds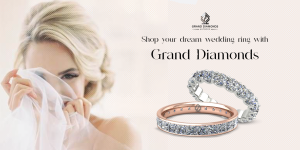 These diamond wedding rings are really special and you shouldn't overlook them. They're popular now, and they'll stay popular for a long time. You can find more great designs like these at Grand Diamonds. The pieces from Grand Diamonds are made with amazing skill and artistry, and they'll definitely get you lots of compliments. So, get your favourite jewelry piece today!!