Greetings, bling enthusiasts! If you're here, chances are you're either rocking a shiny new rock or planning to get one. But what does that sparkler on your finger say about you? Don't worry, we won't judge. In fact, we're here to help you decode the hidden messages behind different diamond cuts and settings. Are you a timeless and traditional round-cut lover or a bold and edgy emerald-cut fan? Maybe you're all about that halo setting, or you prefer a simple solitaire. Whatever your preference, we've got the inside scoop on what it says about your personality. So get ready to dive into the dazzling world of engagement rings, where the bling speaks louder than words!
So, put on your sunglasses because things are about to get blindingly brilliant!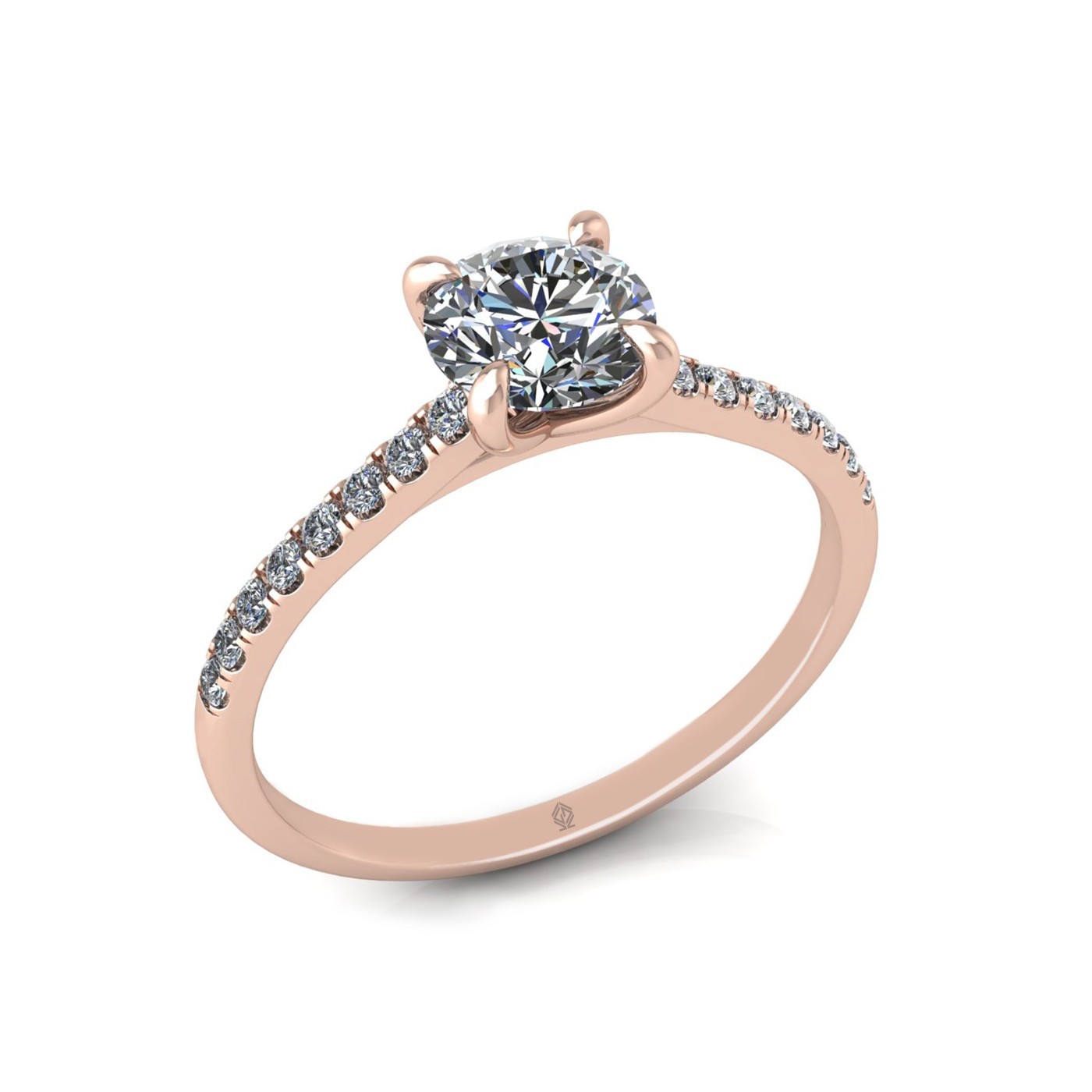 Ah, the Round Diamond Cut – the classic and timeless choice for women's diamond engagement rings. This cut is like the little black dress of the diamond world, always in style and never going out of fashion. And what does choosing a Round Diamond Cut say about the wearer's personality?
 Well, they're probably someone who appreciates tradition and values quality over trendiness. They're also likely to be a little bit old-fashioned in their romantic ideals, but hey, there's nothing wrong with that! Just like the Round Diamond Cut, some things never go out of style.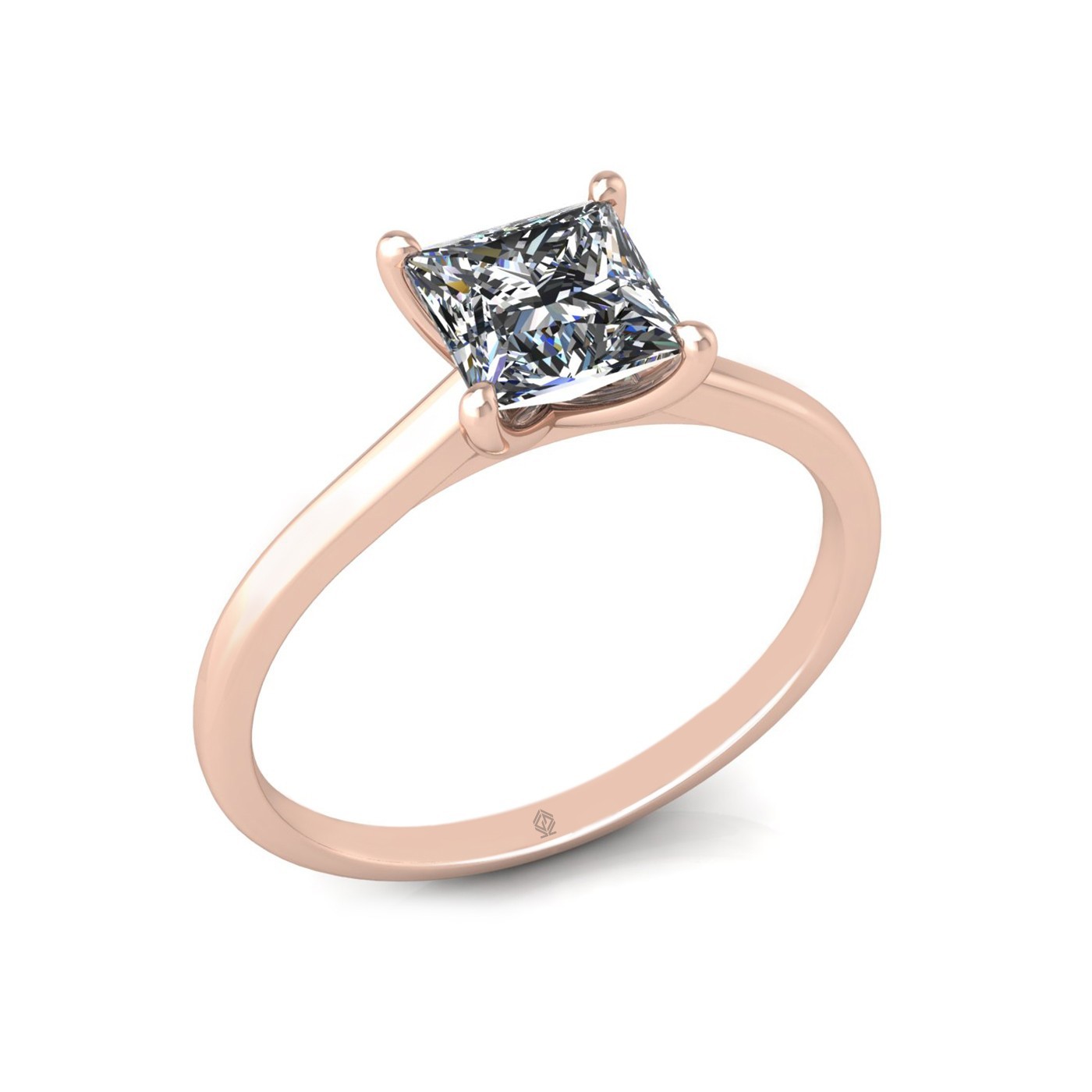 Princess Diamond Cut – the quintessential choice for those looking to pop the big question and put a ring on it. But did you know that the cut of a diamond can reveal a lot about the wearer's personality?
 If you opt for a princess cut, you're saying, "I want someone who's regal, refined, and a little bit daring – just like this diamond's sharp corners!" 
So, if you're a daring royal who's ready to take on the world (or at least the wedding planning process), then the Princess Diamond Cut might just be the perfect fit for you. Just don't forget to channel your inner princess and rock that ring like the queen you are.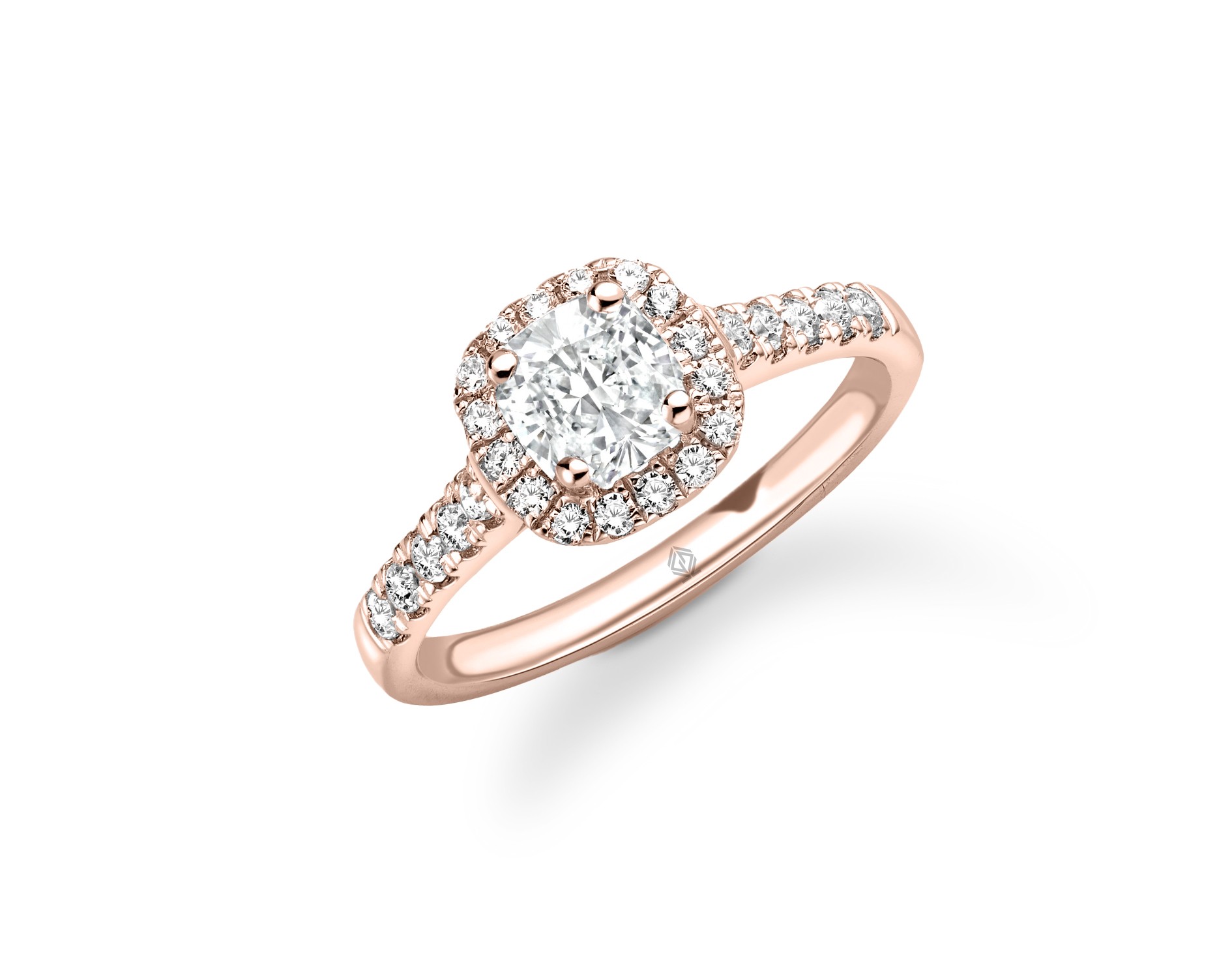 The cushion cut diamond. It's like the fluffy pillow of the diamond world – all soft edges and gentle curves.
But don't be fooled by its cushy exterior – this diamond cut speaks volumes about the wearer's personality. If you're rocking a cushion cut, you're probably the kind of person who loves nothing more than cozying up with a really good book and a hot cup of tea. 
You value comfort and relaxation above all else, and you're not afraid to show it. So go ahead, snuggle up with your cushion-cut women's diamond engagement ring – just be careful not to fall asleep and drool on it.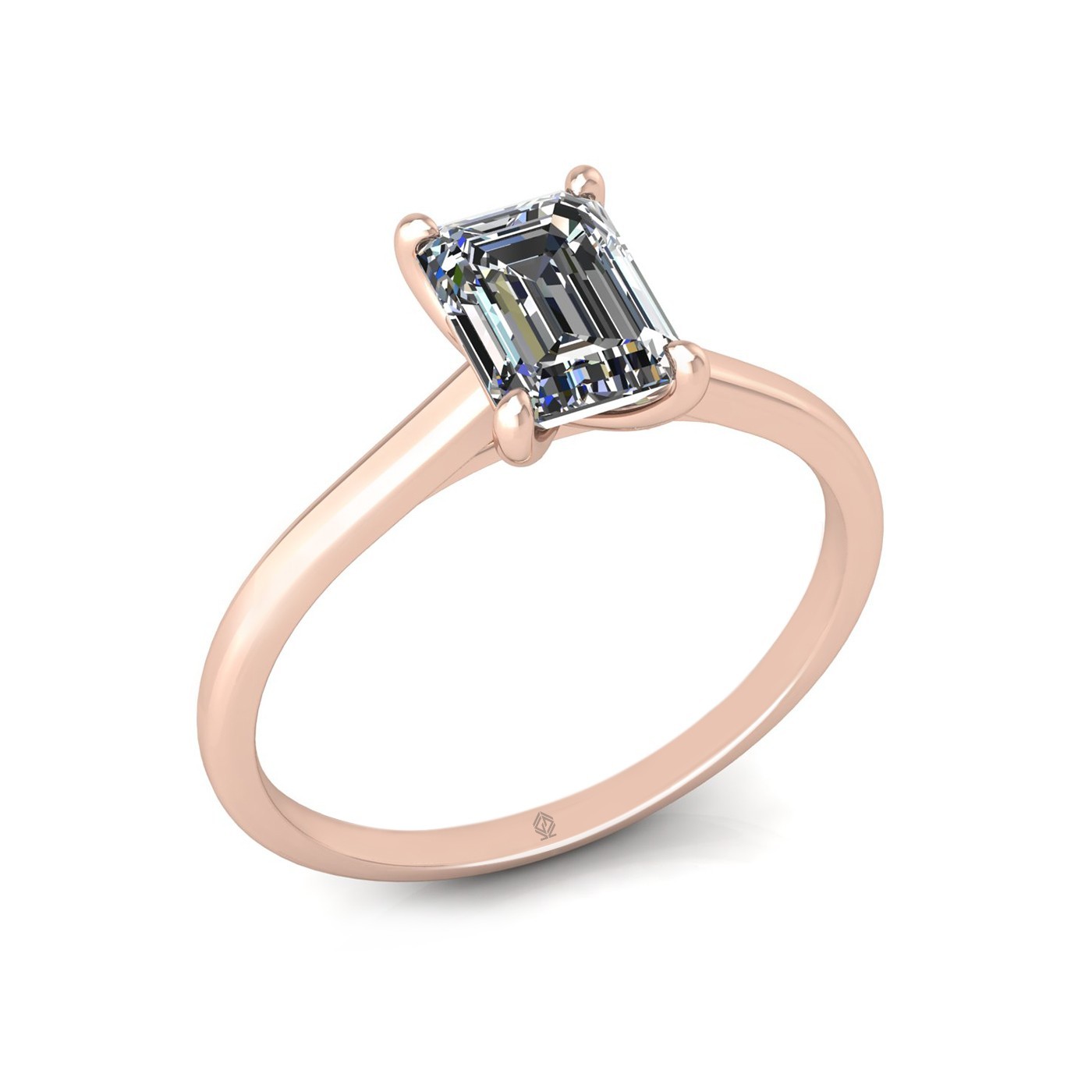 The Emerald Diamond Cut! With its rectangular shape and step-cut facets, this dazzling gemstone is sure to catch the eye of anyone within a mile radius. But what does it say about the person wearing it?
 Well, if you're that kind of person who loves attention and wants to make a statement, then the perfect Emerald Cut is just perfect for you. 
Just be prepared for all the extra compliments (and jealous glares) that come with it!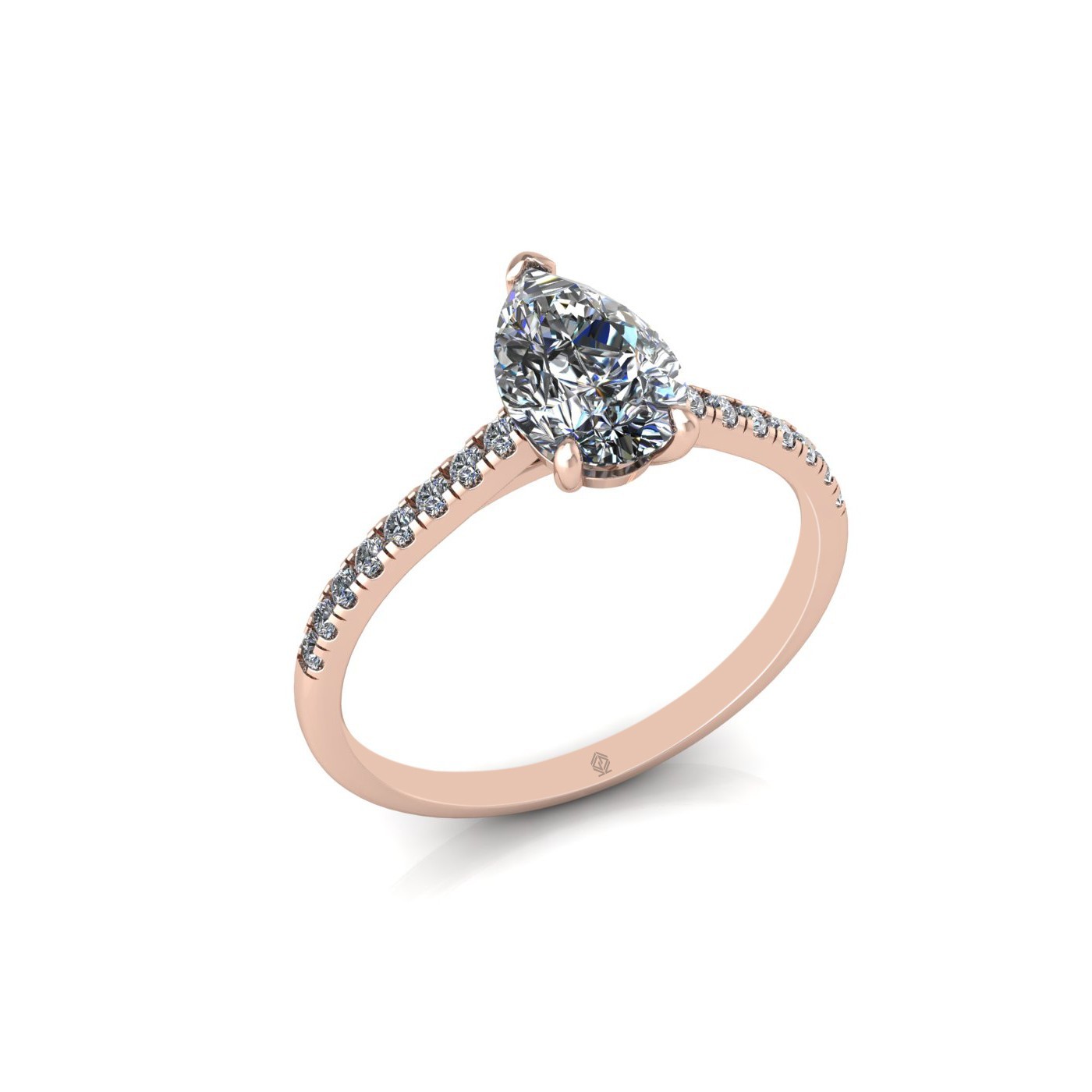 They say diamonds are a girl's best friend, but have you heard about the Pear Diamond Cut? Not only does it sparkle brighter than the full moon, but it is also for a trendsetter who's not afraid to take risks and stand out from the crowd. 
But be warned, your flashy finger candy might make others green with envy, or as they say, "pear pressure" them into getting engaged too. So rock that pear-shaped bling with pride and let your personality shine as bright as your diamond!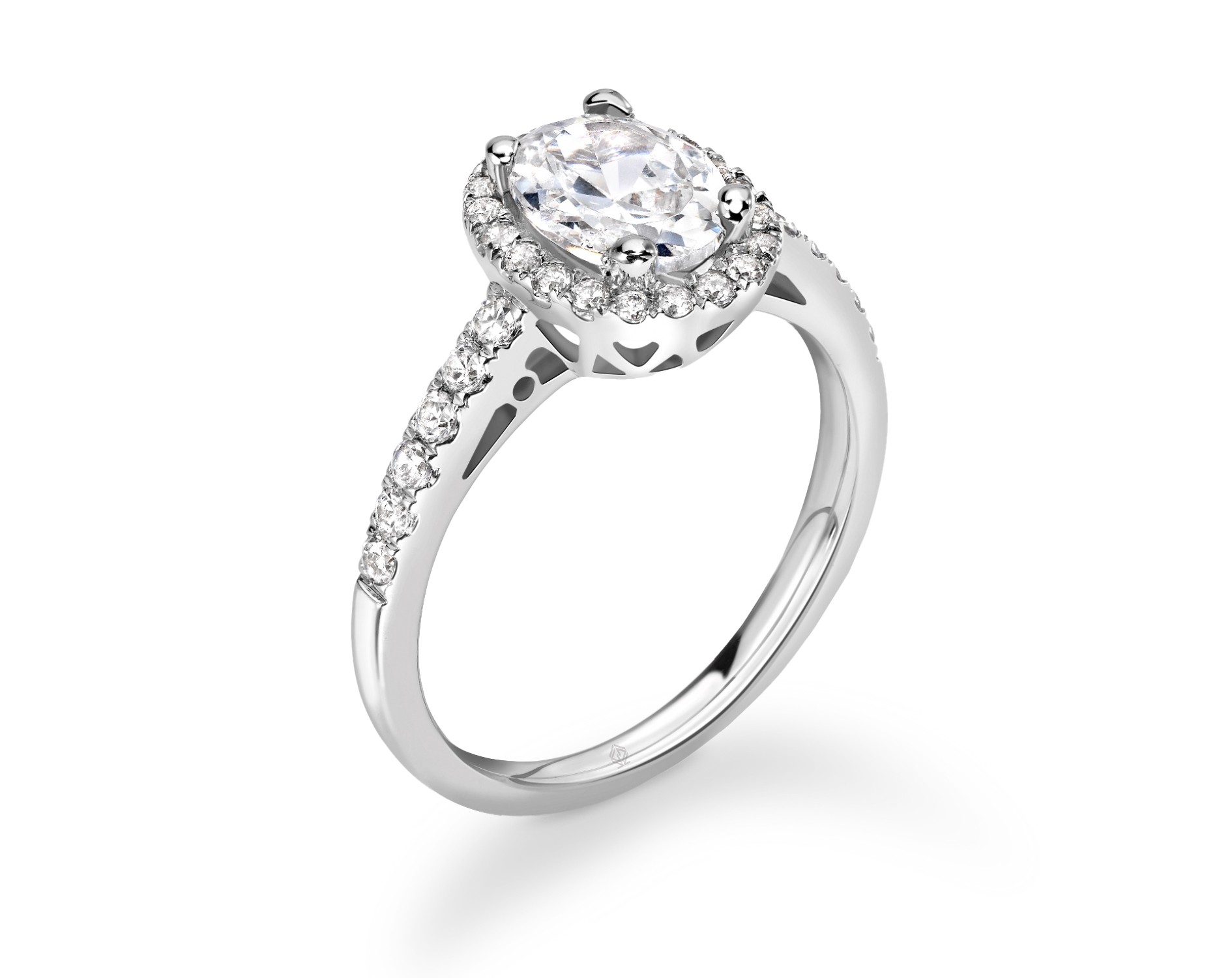 Well, move over to round and princess-cut diamonds because Oval Diamond Cut is the new kid on the block! Oval diamonds are perfect for the fun-loving, adventurous type – someone who's not afraid to stray from the traditional and make a bold statement. 
Plus, with their elongated shape, they give the illusion of longer fingers, so you can finally give those pesky keyboard warriors a run for their money in the typing department! So go ahead, embrace your bold inner rebel, and rock that oval diamond like the confident, stylish, and all-around fabulous person you are!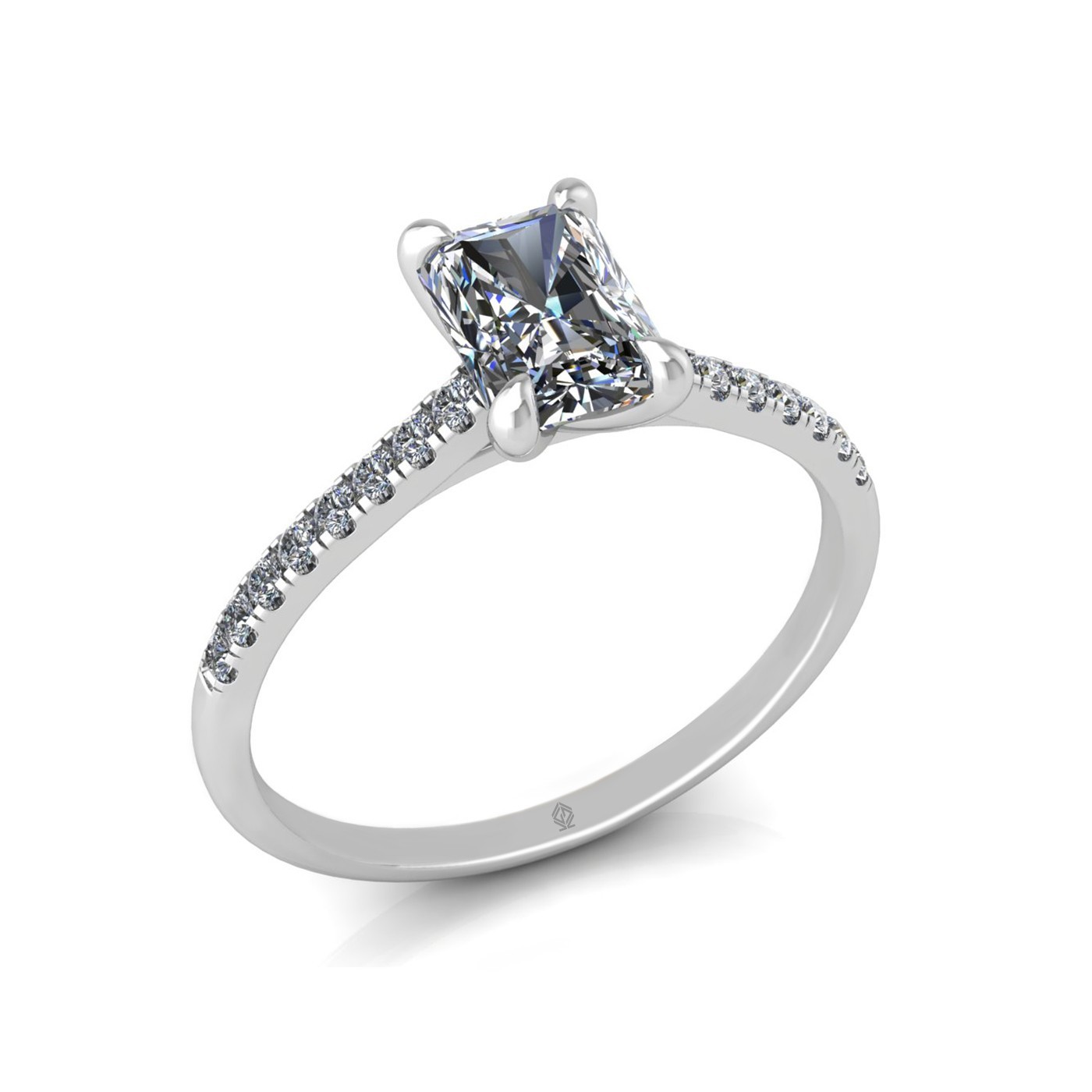 Looking for a diamond that says, "I'm a catch?" Look no further than the Radiant Diamond Cut! If you're rocking a Radiant Diamond, you're likely the life of the party, with a sparkling personality that shines as bright as your bling. 
You're confident, stylish, and not afraid to take risks – after all, you said "yes" to that proposal, didn't you? So go ahead, flaunt that Radiant Diamond with pride, and let everyone around you know that you're a gem worth keeping!
The Heart Diamond Cut! This cut isn't just for hopeless romantics – it's for the fiery, passionate souls who wear their hearts on their sleeves (and their fingers). A Heart Diamond says "I'm not afraid to take risks and wear my emotions on my hand.
" So if you're a bit of a drama queen, a hopeless romantic, or just someone who wants to make a statement with their bling, the Heart Diamond Cut is the way to go. And who knows? Maybe it'll even attract the attention of a diamond thief who's looking for their next big score!
Oh boy, do we have some diamond-cut gossip for you! It turns out that your choice of Marquise diamond cut on your engagement ring makes you the kind of person who likes to stand out from the crowd. You don't blend in, you blaze a trail! And let's be real, with a diamond that's shaped like a football, you're definitely catching people's eye. 
But don't worry, you're not all show and no substance. You've got some serious skills to back up that boldness, just like your diamond's pointed ends. So go ahead, show off that Marquise cut, and let everyone know you're not afraid to shine!
Well, well, well, look who's got an Asscher diamond on their finger! You fancy, huh? The Asscher cut is like the Beyoncé of diamond cuts – it's iconic, flawless, and it commands attention. But what does it say about the person wearing it? Well, first off, you're obviously a person of exquisite taste, but we already knew that. You're probably also someone who appreciates vintage styles and classic elegance.
And let's not forget that the Asscher cut is all about precision and symmetry, so we're guessing you're pretty detail-oriented too. Basically, you're the kind of person who doesn't settle for anything less than perfection. And if you didn't already know all that about yourself, well, now you do – thanks to your stunning Asscher diamond women's engagement ring!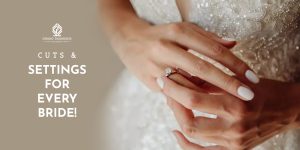 Cuts & Settings for every bride!
Are you a bride-to-be desperately seeking the perfect cut for your big day? Look no further than Grand Diamonds! We've got more cuts than a bad barber shop, and we promise not to leave you with any regrettable bowl cuts. Whether you're after a princess cut, or emerald cut or just want to cut to the chase and go for a classic round cut, we've got you covered. So come on down and get the cut of your dreams – just make sure to leave the flowbee at home!