Whether you are planning to add a touch of glamour and sophistication to yourself or get an elegant gift for your loved ones, we have got every piece of jewelry that will make you cherish a lifetime. As you know, the holiday season is around the corner, and we hope you wish to gift beautiful things to your loved ones. Black Friday is fast approaching, and that only means: Sales and deals
So, we are bringing you an early Black Friday and Cyber Monday Sale at dazzling discounts of up to 30%.
We are offering you handcrafted jewelry pieces designed to the last detail to grab everyone's attention. Take advantage of our Black Friday jewelry sale, get dazzling discounts of up to 30%, and impress your one-of-a-million with glittery surprises.
Check Out Our Collection For the Early Black Friday Jewelry Sale
Are you planning to surprise your close ones? Confused about what to gift? We will make this easy for you. Choose from our mind-blowing collection of Diamond Studs, Diamond Earrings, Diamond Pendants, Diamond Bracelets, and Diamond Rings, and avail of our heavy discounts of up to 30% off. 
Plan this Black Friday & Cyber Monday gifts with our classic fine jewelry collection and save some significant money. So, don't just sit and wait. Get our luminous collection and glorify your special occasions and parties with us.
Mind-Blowingly Beautiful Rings At Black Friday Sale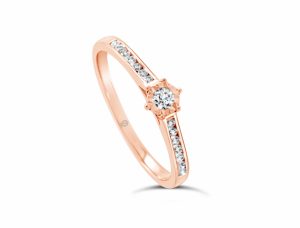 Rings are considered to be the first and foremost step in a relationship. Celebrate your life's most precious moments with Grand Diamond's exclusive collection of engagement rings at a black Friday sale that comes in many designs, shapes, and metals. Not only you'll get the varieties but you are also getting them at an exclusive 30% off. With our exceptional selection, we are sure you'll find the perfect piece that will make your partner say "Wow".
Hurry up, Get the perfect symbol of love with our diamond rings collection that includes the following:
Illusion Set Engagement Ring
Three Stone Engagement Ring
Halo Set Engagement Ring
Pave Set Engagement Ring
Engagement Ring along with Matching Bands
Not only that, we have diamonds in various shapes and sizes that you can customize according to your preferences. The most popular ones are:
Round Cut
Princess Cut
Asscher Cut
Radiant Cut
Heart Cut
Oval Cut
Cushion Cut
Emerald Cut
Pear Cut
Marquise-Cut
Buy Beautiful Diamond Studs At Black Friday Jewelry Sale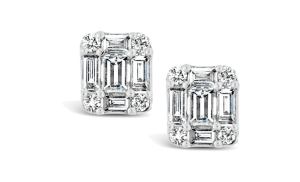 Put a sparkle in the lives of your loved ones with our exclusive collection of stud earrings. You can get to choose carat weight and metals that fit your preferences. As said, diamonds add shine and charm and make every occasion more memorable. Let us make it more special for you – Enjoy a whopping flat 30% off on all diamond stud collections.
Add these elegant, timeless beauties to the jewelry boxes of your loved ones this year. Explore our variety of stud collections that will leave you astonished with their shiny and classy appearances.
Shop Eye-pleasing Diamond Earrings At Black Friday Jewelry Sale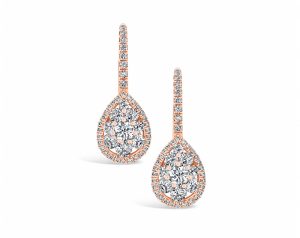 Discover our exquisite collection of diamond earrings that feature a variety of styles and metals, giving you good options to choose from, that fit your choice perfectly. Check out our beautiful diamond earrings collection that includes the following:
Halo Diamond Earrings
Hoop Diamond Earrings
Illusion Set Diamond Earrings
Hanging Diamond Earrings
Bar Diamond Earrings
.
Shop diamond studs from our black Friday jewelry sale and get an exclusive 30% off on our collections.
Hand-picked Diamond Pendants For Black Friday Jewelry Sale

Pendants always make a special gift for every occasion, and the best part of them is they need no size adjustment and fit nicely on everybody. We've got you covered with our mind-blowing collection of certified diamond pendants that you can't stop drooling over.
Shop from our pendants collection and make a great gift for any special occasion or milestones like a birthday, anniversary, and graduation.  Make a bold statement with our classic pendants and create a dazzling look of your own.
Fine Diamond Bracelets For Black Friday Jewelry Sale
Shop our spectacular diamond bracelets and bangles that are elegant and fluid adorned with dazzling and shiny diamonds. Whether you are looking for a wearable something that will compliment your everyday outfits or you are looking for a stunning piece that goes well with your party looks. Choose from our amazing handcrafted selection specifically designed for you that fits everybody's taste.
Explore our wonderful diamond bracelets and get exclusive 30% off.
Illusion Set Diamond Bracelet
Halo Set Diamond Bracelet
Pave Set Diamond Bracelet
Rainbow Sapphire Bangle
Tennis Bracelet
Grab The Best Deals Exclusively With Us
Add elegance to your everyday lives with our exclusive collection of fine jewelry pieces that will leave you stunned for a while. If you are looking to get more inspiration and style for fine jewelry that comes at pocket-friendly prices, feel free to explore our site. We are featuring eye-pleasing pieces at heavy discounts of up to 30%.  Waiting for what? Click, Browse and Enjoy the Great Black Friday Jewelry Deals.
Read Our Latest Blogs
Visit Our Website